"IRISH IDEAS"...
FROM AROUND THE WORLD !
Whisky cellar, rum, beers, teas, food specialities, table craft, gift ideas, clothing... We have a large range of Irish, Scottish, Celtic and English products to offer you.

The new collection has arrived in Le Comptoir Irlandais, lively, light and refined!
Have a look at the Out Of Ireland brand that allies the simplicity of a natural and outdoor style with the elegance of a chic and urban look.
Shades of blue, pink and red will be seen on both women and men's collections and bring freshness and liveliness to your outfits.
Clear colours such as ecru or sand, still remain timeless in the summer wardrobe.

Jameson Irish Whiskey was created by John Jameson en 1780 in Dublin.
Smooth and perfectly balanced, Jameson is one of the best selling Irish whiskies in the world and is quintessential of the Irish whiskey making.
Originally distilled in the famous Bow Street Distillery in Dublin, Jameson is has been produced in Midleton, outside Cork since 1975. Jameson master distiller Barry Nation is ground in "pot still whiskey" tradition and makes sure that Jameson Irish whiskey is always as perfect as the day John Jameson released his first cask.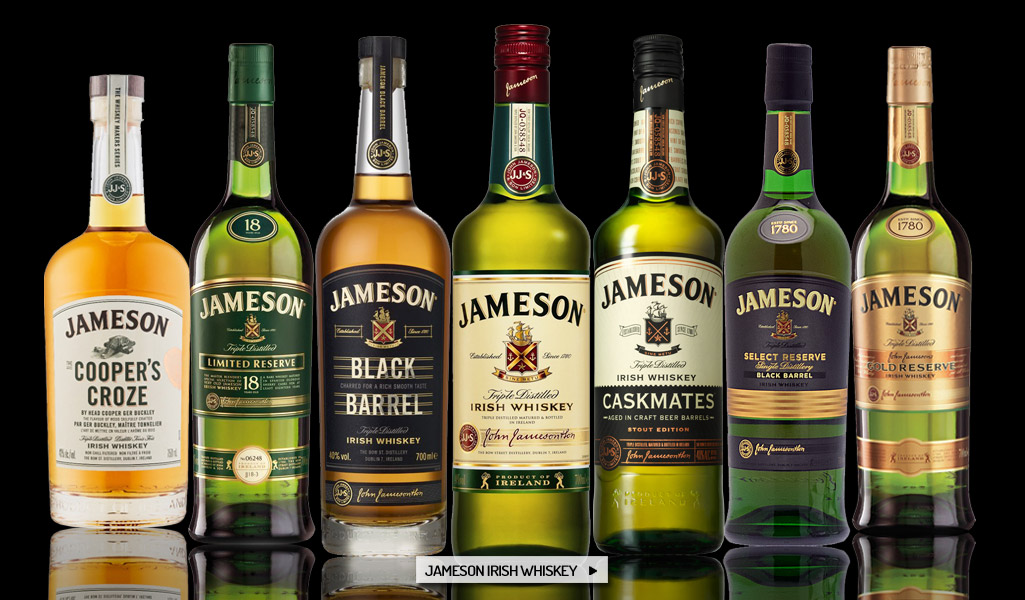 For this month of March during which Ireland is honoured, have a look at our Irish beers...
From the legendary Guinness to the craft beers that are produced in Irish micro-breweries, there's no shortage of choice!

These sales offers are valid from February 27th to April 2nd, on our web site and in the participating shops Le Comptoir Irlandais.
| | |
| --- | --- |
| | Follow us on social media: |
Copyright © 2014 - Le Comptoir Irlandais - comptoir-irlandais.com - All rights reserved.
ALCOHOL ABUSE IS DANGEROUS FOR HEALTH. DRINK RESPONSIBLY.
FOR YOUR HEALTH, PRACTICE REGULAR PHYSICAL ACTIVITY.
www.mangerbouger.fr