Famous Grouse (The)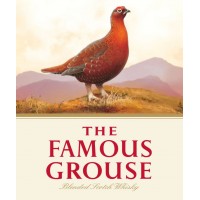 The Famous Grouse whisky has been originally created for Victorian gentlemen, coming to the region of Perth in 1896.
The Famous Grouse is one of the rare blends to be entirely elaborated, blended and bottled in the Highlands with all of the unique craft knowledge of the Gloag family, established in 1800.
The whisky is blended and then matured for another six months in oak casks, to mingle all of its flavours and aromas. This "marriage" imparts subtlety, smoothness and body to the Famous Grouse whisky.
More
Copyright © 2017 - Le Comptoir Irlandais - comptoir-irlandais.com - All rights reserved.
ALCOHOL ABUSE IS DANGEROUS FOR HEALTH. DRINK RESPONSIBLY.
FOR YOUR HEALTH, PRACTICE REGULAR PHYSICAL ACTIVITY.
www.mangerbouger.fr