Branston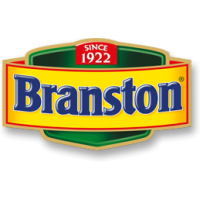 Branston Pickle is the most appreciated sweetest pickles in the UK with more than 28 million preserves sold each year!
Since its creation in 1922, Branston is a brand appreciated by all british families. It's recipe, (kept secret) and its manufacturing process remain the same since the beginning. The unique taste of Branston has a spicy, crunchy and bitter taste.
More
No products for this manufacturer.
Copyright © 2017 - Le Comptoir Irlandais - comptoir-irlandais.com - All rights reserved.
ALCOHOL ABUSE IS DANGEROUS FOR HEALTH. DRINK RESPONSIBLY.
FOR YOUR HEALTH, PRACTICE REGULAR PHYSICAL ACTIVITY.
www.mangerbouger.fr