Butler's Grove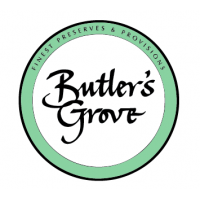 The family company Dart Valley Foods located in the Hampshire rural county offers a large range of good quality food.
With creative recipes and a thick texture, their chutneys are a big hit. Their range of pickles is also very good. Dart Valley Food chutneys are sold under Butler's Grove brand, un a very simple packaging.
More
No products for this manufacturer.
Copyright © 2017 - Le Comptoir Irlandais - comptoir-irlandais.com - All rights reserved.
ALCOHOL ABUSE IS DANGEROUS FOR HEALTH. DRINK RESPONSIBLY.
FOR YOUR HEALTH, PRACTICE REGULAR PHYSICAL ACTIVITY.
www.mangerbouger.fr