Homecook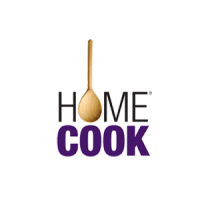 Homecook is an Irish brand appeared in 1967 and quickly conquered the public with a wide choice of mixes for marmalades and cakes.
The brand became a famous homemade desserts mix in Ireland. With Homecook, all the best Anglo-Saxon traditional cake recipes are easy and quick to make! To bake lemon cakes, brownies, muffins, simply follow the instructions and delight the whole family. Recently relaunched with a new and colourful packaging, Homecook is now a great classic of home cooking.
More
No products for this manufacturer.
Copyright © 2017 - Le Comptoir Irlandais - comptoir-irlandais.com - All rights reserved.
ALCOHOL ABUSE IS DANGEROUS FOR HEALTH. DRINK RESPONSIBLY.
FOR YOUR HEALTH, PRACTICE REGULAR PHYSICAL ACTIVITY.
www.mangerbouger.fr