Hartley's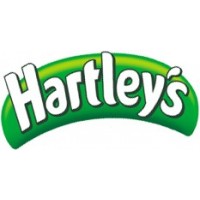 Originally, Hartley's was a grocery store established by William Pickles Hartley in Lancashire.
He took on making his own jams after the loss of a lot of jams he had ordered. The Hartley adventure really began then. In 1885, Hartley's met such success that the company built a new factory in Aintree. From the twentieth century, Hartley's has extended its range to jellies. And today, the Hartley range offers everything from ready-to-eat classic jelly and jellies in individual pots to mixes.
More
No products for this manufacturer.
Copyright © 2017 - Le Comptoir Irlandais - comptoir-irlandais.com - All rights reserved.
ALCOHOL ABUSE IS DANGEROUS FOR HEALTH. DRINK RESPONSIBLY.
FOR YOUR HEALTH, PRACTICE REGULAR PHYSICAL ACTIVITY.
www.mangerbouger.fr