Haka Dance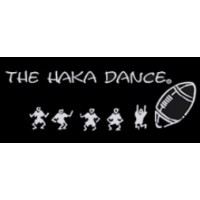 Cloud's has been developing innovative sportswear creations over more than 30 years.
As a rugby specialist, Cloud's developed its own collections under the Haka Dance and Quinze & Treize brands. Their knowledge and experience lie behind the outstanding, flawless quality of their products. Their incredibly detailed embroideries are the perfect addition to a perfect look.
Haka Dance is a rugby sweater brand inspired by the All Blacks and their famous haka dance. This dance became world-famous because of the international prestige of the Neo-Zealander rugby union team. The players, dressed in black, perform a traditional Haka before each one of their match, in order to impress their opponent.
More
No products for this manufacturer.
Copyright © 2017 - Le Comptoir Irlandais - comptoir-irlandais.com - All rights reserved.
ALCOHOL ABUSE IS DANGEROUS FOR HEALTH. DRINK RESPONSIBLY.
FOR YOUR HEALTH, PRACTICE REGULAR PHYSICAL ACTIVITY.
www.mangerbouger.fr