Saint Brendan's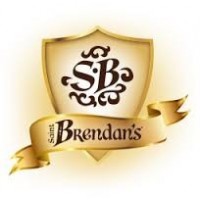 The Saint Brendan's whiskey cream has been named after a famous monk of the 6th century, Saint Brendan Abbot, known for his amazing travels.
Based in Londonderry, the Saint Brendan's Company still gathers inspiration from the adventurous spirit of Saint Brendan, who went a long way for the most authentic and natural Irish ingredients to craft his famous Irish whiskey cream.
More
Copyright © 2017 - Le Comptoir Irlandais - comptoir-irlandais.com - All rights reserved.
ALCOHOL ABUSE IS DANGEROUS FOR HEALTH. DRINK RESPONSIBLY.
FOR YOUR HEALTH, PRACTICE REGULAR PHYSICAL ACTIVITY.
www.mangerbouger.fr