Habitation Saint-Etienne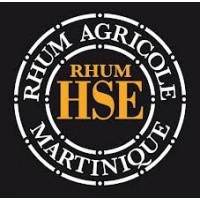 The Count of Mauny, from the Breton nobility, married the daughter of a planter of Rivière Pilote, South of Martinique and founded his estate in 1749. The plantation is located in a land renowned for its beauty and favourable climate.
Pioneer brand of high quality plantation rums, the La Mauny distillery was one of the first on the island to produce agricultural rum. In recent years, Daniel Baudin, Cellar Master and Christian Vergier, consultant oenologist, have been working to refine the quality of the distillery's old rums. For them, generosity, roundness and aromatic exuberance are at the heart of the La Mauny style. La Mauny rum got its Martinique AOC (Protected Denomination of Origin) in 1996.
More
Copyright © 2017 - Le Comptoir Irlandais - comptoir-irlandais.com - All rights reserved.
ALCOHOL ABUSE IS DANGEROUS FOR HEALTH. DRINK RESPONSIBLY.
FOR YOUR HEALTH, PRACTICE REGULAR PHYSICAL ACTIVITY.
www.mangerbouger.fr