Domaine de Séverin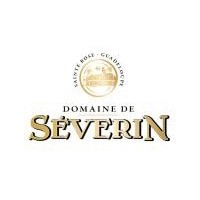 In 1928, the Severin domain was bought by Henri Marsolle who focuses it on sugar cane and rum.
His sons Joseph and Edouard continued their father's steps. Today, the third generation Pascal and Thierry follow the family tradition, in Guadeloupe with agricultural rum. Symbolized by a huge water wheel with two mills and a canal. This 8 meter wheel is unique in the Carabeans and is an interest for tourists.
More
No products for this manufacturer.
Copyright © 2017 - Le Comptoir Irlandais - comptoir-irlandais.com - All rights reserved.
ALCOHOL ABUSE IS DANGEROUS FOR HEALTH. DRINK RESPONSIBLY.
FOR YOUR HEALTH, PRACTICE REGULAR PHYSICAL ACTIVITY.
www.mangerbouger.fr