Maker's Mark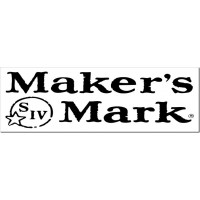 In the 50s, the T.W Samuels family, with scottish and irish origins, sold the family distillery, some members of the family, willing to keep their heritage bought a small distillery in Loretto Kentucky.
Bill Samuel Senior decided to create a new recipe for a smoother whisky, but the test is harsh because you need to wait several years for the maturing process. After 6 years of tests, the result is made of barley, corn, wheat with no rye compared to traditional bourbons.
Margie, Bill Seniro's wife, drew the Maker's Mark bottle (cubique shape with a long neck) and decided that each bottle should be sealed with red wax. The first bottle is sold in 1958, and the bourbon outstands from all the others.
More
No products for this manufacturer.
Copyright © 2017 - Le Comptoir Irlandais - comptoir-irlandais.com - All rights reserved.
ALCOHOL ABUSE IS DANGEROUS FOR HEALTH. DRINK RESPONSIBLY.
FOR YOUR HEALTH, PRACTICE REGULAR PHYSICAL ACTIVITY.
www.mangerbouger.fr