Licence World Rugby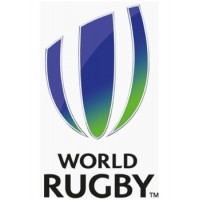 Called International Rugby Board IRB till 2014, World Rugby (WR) is the international corporation that is in charge of XV rugby and rubgy seven worldwide.
In 2015, Wrold Rugby had 99 members and 19 associate members. The head office founded in 1886 is located in Dublin Ireland.
During this international competition like the Rugby XV World Cup, World Rugby offers special equipments like Canterbury; or Gilbert, clothing collections, accessories and by-products.
More
No products for this manufacturer.
Copyright © 2017 - Le Comptoir Irlandais - comptoir-irlandais.com - All rights reserved.
ALCOHOL ABUSE IS DANGEROUS FOR HEALTH. DRINK RESPONSIBLY.
FOR YOUR HEALTH, PRACTICE REGULAR PHYSICAL ACTIVITY.
www.mangerbouger.fr