Boutique Bake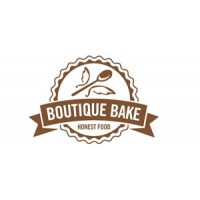 Catherine Buggy, young Irish woman, has always been passionate about cooking. She notably studied at the prestigious school of Ballymaloe Cookery School in Ireland. In 2013, she starts creating pastry and bread mixes. This is how Boutique Bake was born, not far from Dublin!
Catherine attaches great importance to the quality of her mixes and including, as much as possible local ingredients. Mixes will suit both the novice to more experienced cooks. Easily noticeable on the shelves, the colourful package range consists of chocolate brownies, famous Irish black bread, carrot cake, lemon cake and flapjack. Very easy to cook, just add eggs, milk or flour... The brand and its mixed have been widely recognized in Ireland with numerous awards.
Discover the video recipe of peanut butter brownies!
More
No products for this manufacturer.
Copyright © 2017 - Le Comptoir Irlandais - comptoir-irlandais.com - All rights reserved.
ALCOHOL ABUSE IS DANGEROUS FOR HEALTH. DRINK RESPONSIBLY.
FOR YOUR HEALTH, PRACTICE REGULAR PHYSICAL ACTIVITY.
www.mangerbouger.fr