Conserverie de Groix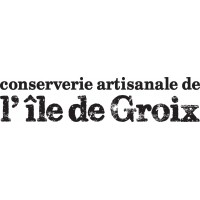 The Conserverie Artisanale de l'île de Groix (craft canning company of the Isle of Groix) is located on Groix Island, not far from Lorient, Morbihan. The canning company crafts unique seafood and fish recipes. Its collaboration with local wholesale fish merchants guarantees only the freshest products are used to create the finest quality recipes.
The craft canning company of the island offers a large range of rillettes, spreads, soups and preserves. All these products are handmade in the respect of Groix culinary traditions but also preserving the fish stocks.
More
No products for this manufacturer.
Copyright © 2017 - Le Comptoir Irlandais - comptoir-irlandais.com - All rights reserved.
ALCOHOL ABUSE IS DANGEROUS FOR HEALTH. DRINK RESPONSIBLY.
FOR YOUR HEALTH, PRACTICE REGULAR PHYSICAL ACTIVITY.
www.mangerbouger.fr