Recettes de la Mer APAK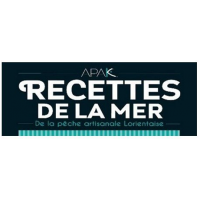 Who better than the fishermen themselves to craft about the most tasty and savory seafood recipes? This is how "Les Recettes de la Mer" (the seafood recipes) was created in 2013, a brand developed by Eric Guygniec from Lorient, manager of the small-scale Keroman fishing company (APAK).
The 5 trawlers based in Lorient-Keroman work for a sustainable, small-scale, transparent fishing industry while preserving the fish stocks. Each seafood recipe mentions the origin of the fish, guaranteeing a complete traceability of the finished product.
To craft their broad range of savory seafood rillettes and dips of the finest quality (no frozen products, no colourings or conservatives), the Recettes de la Mer use the best and most tasteful fish from the Lorient fishing industry: white tuna, mackerel, anchovy, sardines, and of course the famous local hake!
More
Copyright © 2017 - Le Comptoir Irlandais - comptoir-irlandais.com - All rights reserved.
ALCOHOL ABUSE IS DANGEROUS FOR HEALTH. DRINK RESPONSIBLY.
FOR YOUR HEALTH, PRACTICE REGULAR PHYSICAL ACTIVITY.
www.mangerbouger.fr