Queen Bohemian Lager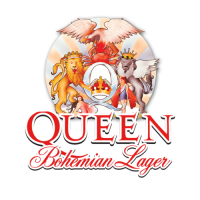 The beer of the famous music band Queen!
Bohemian Lager is the beer brand of the music band Queen, launched on the 40th anniversary of the mythical record "Bohemian Rhapsody".
More
No products for this manufacturer.
Copyright © 2017 - Le Comptoir Irlandais - comptoir-irlandais.com - All rights reserved.
ALCOHOL ABUSE IS DANGEROUS FOR HEALTH. DRINK RESPONSIBLY.
FOR YOUR HEALTH, PRACTICE REGULAR PHYSICAL ACTIVITY.
www.mangerbouger.fr