St. Stefanus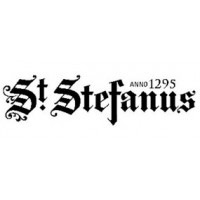 The Van Steenberge brewery is producing the St Stefanus beer in the Belgian countryside, 20 minutes north of Gand, the Ertvelde village.
The only brewery still operating in Meetjesland (a region located north-west of the Belgian county of Eastern Flanders), a region that used to host 664 breweries in 1900. The story of the brewery has been stretching over 6 generations; from humble beginnings as a Belgian farm to the worldwide recognized company it is today. The St Stefanus Belgian abbey beer is still brewed in the Van Steenberge brewery by Jef Versele. Jef started working in the brewery in 1998, learning from his uncle, who himself was taught by his father, Jozef Van Steenberge – who kept on advising the brewery until his death at the age of 96.
More
Copyright © 2017 - Le Comptoir Irlandais - comptoir-irlandais.com - All rights reserved.
ALCOHOL ABUSE IS DANGEROUS FOR HEALTH. DRINK RESPONSIBLY.
FOR YOUR HEALTH, PRACTICE REGULAR PHYSICAL ACTIVITY.
www.mangerbouger.fr