Rhum Bologne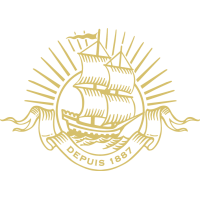 The Rhum Bologne distillery is located in Guadeloupe, next to the Soufrière volcano.
Its activity goes back to 1887, when the Bologne plantation started growing cane sugar on its land. It is the oldest distillery of Guadeloupe, and its volcanic soil is the best for rum production.
More
Copyright © 2017 - Le Comptoir Irlandais - comptoir-irlandais.com - All rights reserved.
ALCOHOL ABUSE IS DANGEROUS FOR HEALTH. DRINK RESPONSIBLY.
FOR YOUR HEALTH, PRACTICE REGULAR PHYSICAL ACTIVITY.
www.mangerbouger.fr