St Lucia Distillers Group of Companies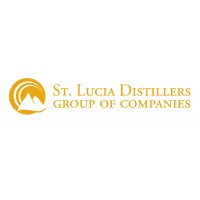 Located on the Saint Lucia island, a few tens of kilometers south of Martinique, Saint Lucia distillery is the result of a merger between two distilleries, Dennery and Roseau, in 1972.
Although the sugar cane production has disappeared on the island, St Lucia Distillers Group of Companies has succeeded in maintaining its expertise, with the necessary molasses being found abroad, notably in Guyana (formerly under the British crown).

Laurie Barnard, the heir of three generations of rum producers in St Lucia, was a great perfectionist, technician and hard creator of new tastes. He headed the company for four decades. He used different strains of yeast and four different stills in order to obtain a large quantity of eau-de-vie that he allowed to age in several varieties of oak barrels.

Thanks to this method, a large range of rums was born, with the "Chairman's reserve" at the top of popularity.

In 1997, the Barnard family sold a portion of its shares to Angostura Ltd. Then, in 2005, she sold the rest of her shares to Clico Barbados Holdings, but Laurie Barnard remained the head of the company until her death in 2012.

The distillery of St Lucia, still active, was bought in 2016 by the Hayot group.
More
Copyright © 2017 - Le Comptoir Irlandais - comptoir-irlandais.com - All rights reserved.
ALCOHOL ABUSE IS DANGEROUS FOR HEALTH. DRINK RESPONSIBLY.
FOR YOUR HEALTH, PRACTICE REGULAR PHYSICAL ACTIVITY.
www.mangerbouger.fr