The White Hag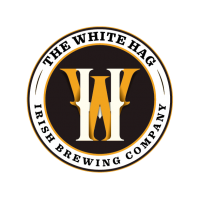 Enjoy the White Hag beers, a brewery typically irish!
The irish mythologie believes that The White Hag represents a witch, and even mother nature. It's the land's spiritual force, the spirit of Ireland, that shaped itself thanks to the land and pure water.
The irish brewery The White Hag makes Ale, Stout, IPA and Lager beers.
More
Copyright © 2017 - Le Comptoir Irlandais - comptoir-irlandais.com - All rights reserved.
ALCOHOL ABUSE IS DANGEROUS FOR HEALTH. DRINK RESPONSIBLY.
FOR YOUR HEALTH, PRACTICE REGULAR PHYSICAL ACTIVITY.
www.mangerbouger.fr