7 ways to enjoy Follain fruit fillings
Discover 7 ways to enjoy the delicious fruit fillings of the famous Irish brand Folláin: in a dessert, as a spread or simply with a spoon, to everyone their own happiness!
1) In an apple pie
Use Folláin's apple filling as a base to make the famous Apple Pie, that delicious UK staple dessert. To be enjoyed warm with a scoop of vanilla ice cream for the sweet teeth! Find the recipe here.
2) In a sweet and savoury version
Folláin fruit fillings can be perfect to accompany meat: whether it is roast pork in the United Kingdom or sausage in France, this combination has proven itself in the world of cooking. Sweet and savoury lovers can also try the fruit/cheese combination, which has long been adopted and widely appreciated.
3) In a crumble
Whether you prepare it with the apple or strawberry/rhubarb filling, you're here for a treat! Very easy to make, all you have to do is make a dough that you crumble over the fruit preparation. For those in a hurry, simply mix shortbread with butter as in this crumble recipe. 25 minutes of cooking later, it is ready to be eaten!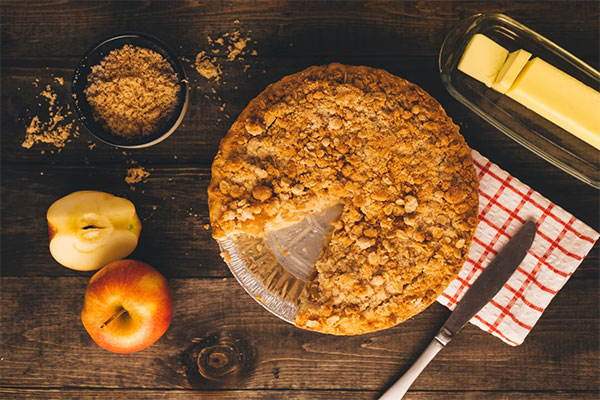 4) For the final touch
Add a spoonful of fruit filling to your dessert to give it an unexpected twist: on vanilla ice cream or on a cheesecake, it will be the final touch, "the icing on the cake"!
5) For breakfast
Pour some yogurt into a bowl, add fruit topping as desired and finish with oatmeal or granola for the crunchy side. A delicious breakfast or snack to enjoy without moderation!
6) To spread
Enjoy all the sweet, fruity and smooth side of your preparation on toast or scones during your Sunday brunch. Generously spread on pancakes or waffles, it will satisfy all palates!
7) With a spoon
But if you want to fully savour these toppings and appreciate their flavours in their purest version, the best way is… with a spoon!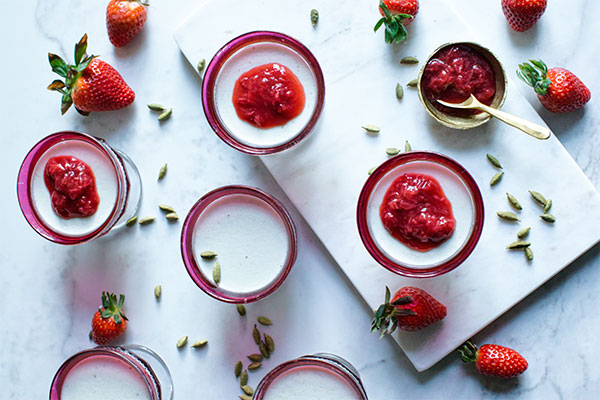 Written by Camille L.
Share this content