order fresh products from ireland
Order fresh products from Ireland in some of our stores!
Besides our fine food shop, cellar, textiles and gifts, you may find smoked salmon, trout, herring and mackerel, as well as any product you need to prepare a genuine "Irish Breakfast".
If you wish to find these special products in France, contact the stores providing this offer*! For perfect service and freshness, please order one month in advance.
*Angers, Bayonne, Bordeaux, Brest, Cherbourg, Deauville, Dijon, Grenoble, Lannion, La Rochelle, Lorient, Morlaix, Metz, Nantes, Quimper, Rouen, Saint-Brieuc and Toulon. Find each store contact details here.

Dunca

nnon Smokehouse

, a taste of Ireland

In Wexford County, on the south-east coast of Ireland, Duncannon Smokehouse was initiated by Frank Ronan in 1974. He used at the time a traditional AFOS oven to smoke fish. 40 years later, his son, Kai Ronan, has taken over the tradition of Master Smoker and produces a 100% pure and natural range, with passion and care. Craftsmen of this family-run business work by hand at each stage: filleting, smoking, slicing and packaging.
Their products have received several "Great Taste Awards", considered as the highest academy awards for food. Those British awards are issued by the "Guild of Fine Food" (organisation of food connoisseurs).
Organic smoked salmon, 100% natural – a real taste of Ireland!

Le Comptoir Irlandais has carefully selected a range of delicious organic smoked salmon among Duncannon Smokehouse's products.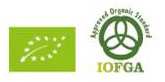 Duncannon is collaborating with organic farms producing salmon on Ireland's west coast.

Indeed, the waters of the Irish Atlantic coast have the reputation of being pure and clean. In the farms selected by Duncannon, salmon is well looked after and its life-cycle is respected. It is fed only with organic or natural ingredients.
That is what makes the superior quality and the rich taste of this salmon. As it is rich in omega-3 but also in vitamins, calcium and magnesium, salmon is excellent for your health!
Duncannon Smokehouse's organic smoked salmon is 100% natural, without artificial colourings or aromas.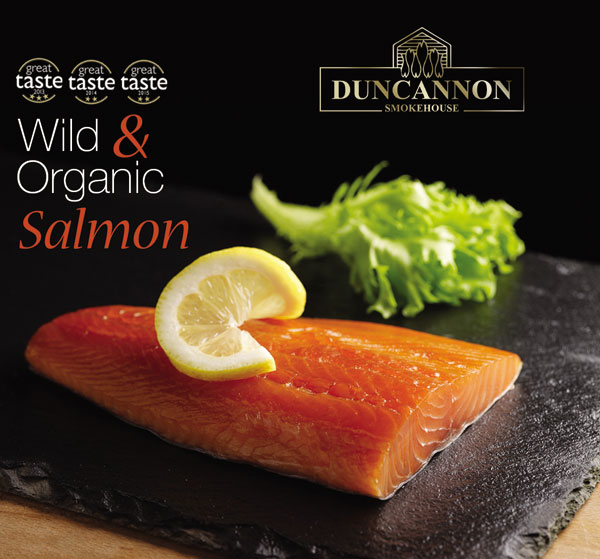 You may order it in various pack sizes: 3 to 5 slices (100g) or 6 to 8 slices (200g), half salmon, pre-sliced or not (0,5 to 0,6kg) or full salmon (1kg to 1,2kg).
Irish trout cold smoked
This trout comes from a fish farm located in Kilkenny County. You may order it in various pack sizes: 3 to 5 slices (100g) or 6 to 8 slices (200g), half trout, pre-sliced or not (0,5 to 0,6kg) or full trout (1kg to 1,2kg).




Dunn's Seafare
Dunn's Seafare is the oldest fish factory in Ireland. The company was established near Dublin by Joseph Dunn in 1822. He transformed his pub into a fish factory and from then, the fame of his business never ceased to grow and became renowned for freshness and quality in Ireland.
Famous author James Joyce mentions the name of the Dunn family in a novel in which one of the character visits Dunn's business. The company stayed in the family until 2006 and was then bought by Oceanpath. Their smoked salmon received not less than 12 "Great Taste Awards".
You may order the following products:
- Smoked herring fillets (Kippers) about 160g
- Smoked natural mackerel, about 160g
- Smoked pepper mackerel, about 160g

Countrystyle Foods
Created in 1985 in Kilkenny County, this Irish company is a famous producer and provider of typical "Irish Breakfast" products. These products are all made with Irish pork meat certified by National Standard Authorities of Ireland (NSAI) and European standards.

You may order the following products: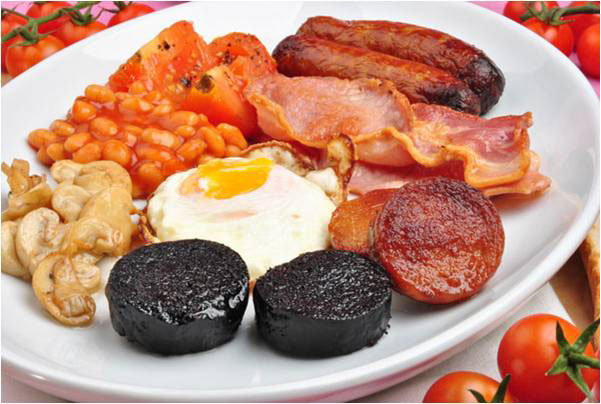 - Bacon (8 to 10 slices, 300g)
- Smoked bacon (8 to 10 slices, 300g)
- Sausages (16 in one pack, 454g)
- Black pudding (213g, with pork blood)
- White pudding (213g, with pork fat)