April Fool's Day
Yes, in Ireland too we celebrate the First of April!
Today is not like any other day. The first of April is "April Fool's Day" in France and Ireland, the day of fools where all jokes are allowed – hoaxes and practical jokes, at school, at the office, at home, but also in the press and media.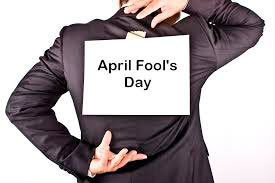 Thus, on the day after 1 April 1698, a London magazine announced that many people had been invited to the Tower of London to attend the "lion bath", which aroused astonishment. The tower was a prison back then and there were no lions!
To discover the origin of this day where playing tricks and mocking was allowed, this can be explained by the fact that the calendar changed in the 16th century. Since the Middle Ages, the year ended at the end of March and the first day of the year was therefore April 1, but in France, the Edit de Roussillon set up on January 1 as the first day of the year. In the years that followed, some kept their April 1 tradition, but the majority laughed at them. Even in the time of the Romans, the arrival of spring was celebrated with euphoria and frivolity, and mockery was made at the expense of neighbours or friends.
In Ireland, one of the most common jokes was to send someone a written message that said "Send the fool further" and the victim was directed from one point to another to the laughingstock of all. The latter had to remain serious to keep it plausible and they applied the following expression: "don't you laugh, and don't you smile, send the gowk another mile."
Last year, Guinness launched this Inverted Guinness Campaign!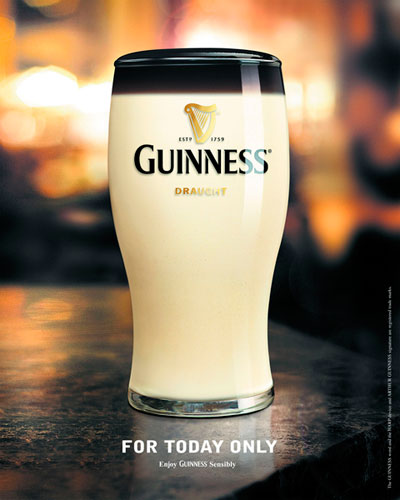 Of course, this beer exists only in the flourishing imagination of Guinness! However, one thing is certain: Le Comptoir Irlandais online store is now open and available all year round.
Share this content