Ardbeg Ardcore - Ardbeg Day 2022
On June 4, the 2022 edition of Ardbeg Day will take place, the unmissable event for peat lovers, and the opportunity for the Ardbeg distillery to lift the veil on its limited edition, to the great joy of aficionados. This year, the Ardbeg Ardcore will be available for sale from May 17th.
The tasting of the 2022 edition of Ardbeg Day promises to be punk! Ardbeg is once again going off the beaten track with this Ardcore Single Malt, also called "Punk Rock" in reference to the island's punk past and the nickname formerly given to the port of Islay, "Punk Ellen".
Aged in ex-Bourbon barrels, Ardcore has been crafted with black malt – an unconventional choice and a first for Ardbeg. The cereal is heated to a very high temperature in order to roast the malt, a bit like a coffee or cocoa bean. A drying operation under close surveillance, because if the temperature exceeds 250°C, the malt can turn into charcoal and catch fire. This operation mastered to perfection allows Ardcore to reveal all its crunch, with powerful notes of anise and cocoa which find their balance in the middle of the charcoal and soft smoke notes of this edition.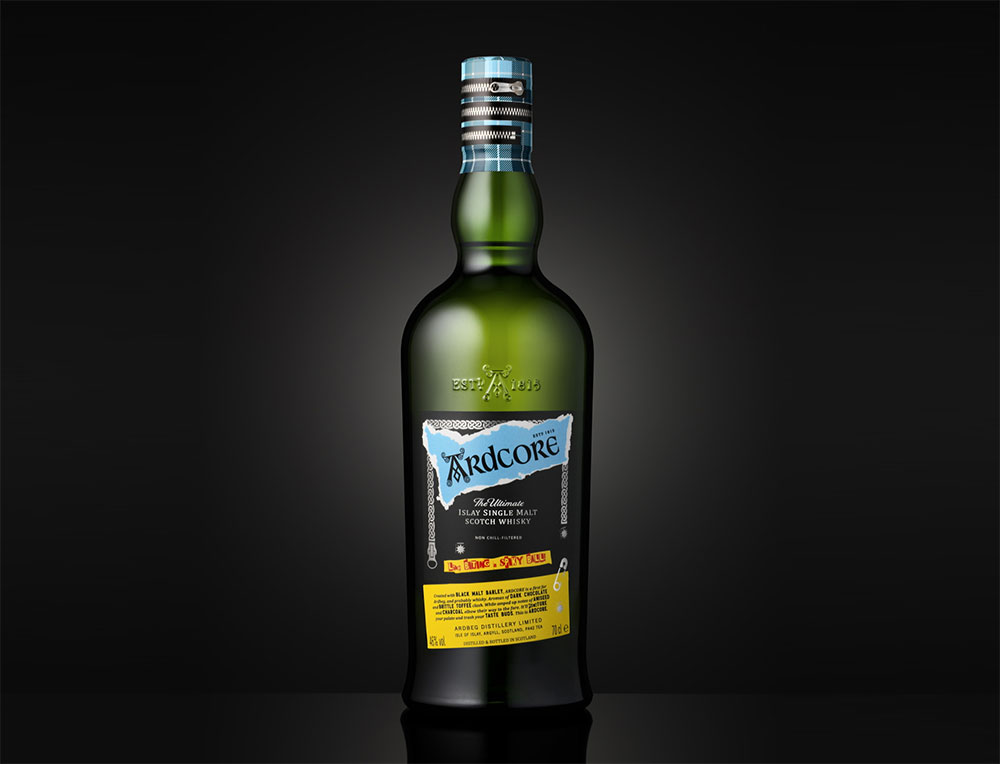 For Bill Lumsden, Ardbeg's head of distilling and whisky creation, tasting Ardcore is "like biting on a spiky ball". He adds that "Ardcore is a dram that wears its heart on its sleeve – its black heart." A whisky aimed at Ardbeg fans that will certainly appeal to the most Ardcore of them!
The Islay distillery invites us to celebrate this new edition on June 4th at the closing of the Fèis Ìle festival: 10 days of celebration around whisky and music, discovering the distilleries of the Scottish island. For the first time in three years there will be in-person festivities, the opportunity for Ardbeg fans to come together under the sign of rock and punk for the loudest event in the whisky calendar… For those who can't make it to Islay and want to celebrate with their group of punks, the distillery also organizes an online party. It's gonna rock!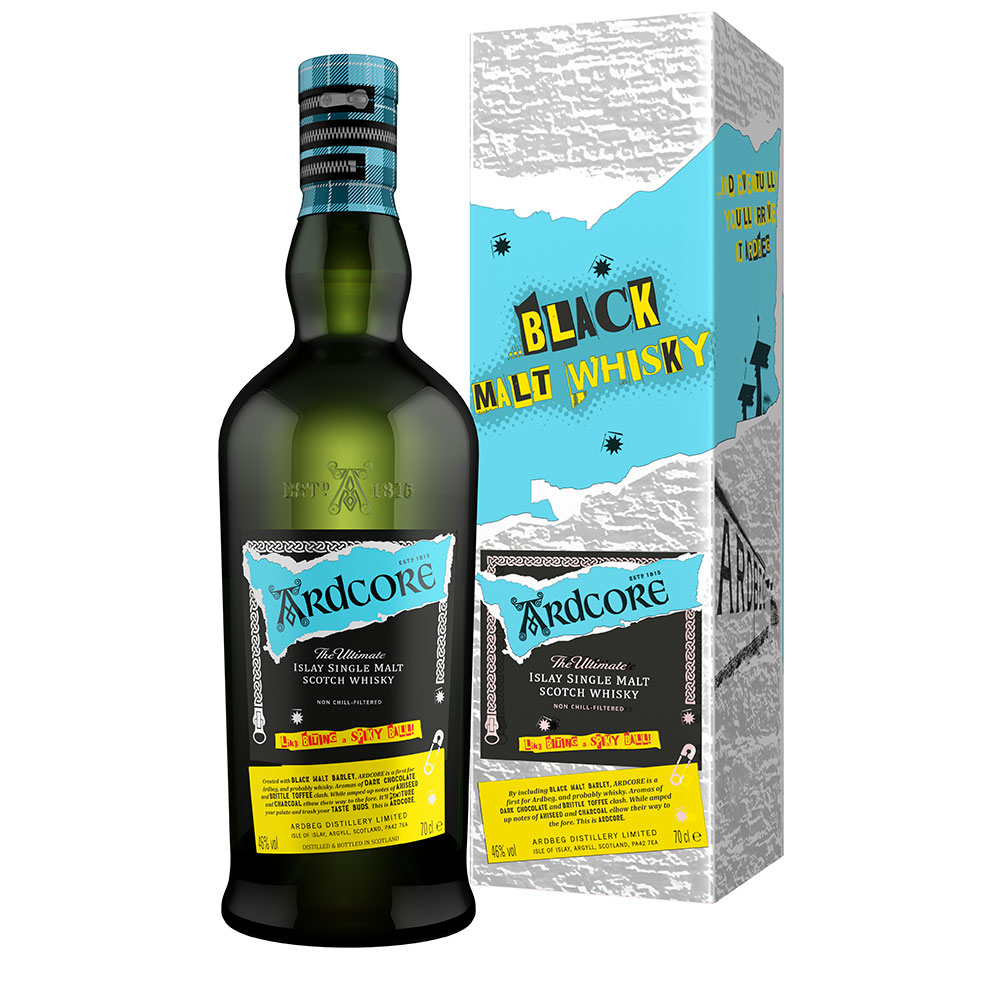 See you on June 4 for Ardbeg Day, to discover the most punk of whiskies! The Ardbeg Ardcore will be available for sale from May 17th.
By Camille L.
Share this content