Avoca : what you need to know about the plaid's weaving
Established in 1723, the Irish family-owned company Avoca is both one of the oldest fabric manufacturers and a popular multi-product chain of stores in Ireland. Besides, in 2013, their stores were named in the list of the best stores outside London by English Vogue!
Avoca's flagship product is the plaid, but the brand has diversified widely by opening cafes and selling everything you can imagine finding in a house, from cookbooks and crockery to soaps and umbrellas.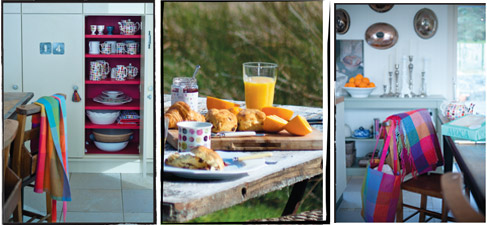 Avoca is a village in County Wicklow, 70 km south of Dublin. It is very near here that for nearly three centuries, the Avoca company has been manufacturing plaids in natural fibres such as lambswool, mohair, cashmere, angora and even cotton and linen. The designs are inspired by Irish cultural and traditional heritage but new ideas are emerging and new models enrich the different ranges over the years.
The know-how and expertise of the artisans who work on the use of materials and dyes is remarkable. Avoca still uses the same weaving techniques as the original.
A modern heritage

Bien qu'enraciné dans la tradition artisanale irlandaise, Avoca est tourné vers la créativité et l'originalité. Cette combinaison rend ses produits attractifs et qualitatifs à la fois. La société résume son concept en une expression « héritage moderne ». En effet, Avoca perpétue la tradition du tissage tout en associant une attitude moderne envers le design et la qualité. Les plaids, utilisés en dessus de lit, de canapé ou comme couvertures sont exportés dans le monde entier et contribuent à habiller des jolis intérieurs "cozy" et chaleureux.
Although rooted in Irish artisanal tradition, Avoca is geared towards creativity and originality. This combination makes its products attractive and qualitative at the same time. The company sums up its concept in a phrase "modern heritage". Indeed, Avoca perpetuates the tradition of weaving while associating a modern attitude towards design and quality. Plaids, used as bedspreads, sofas or blankets, are exported all over the world and help to dress up pretty "cozy" and warm interiors.
Discover the Avoca universe at Le Comptoir Irlandais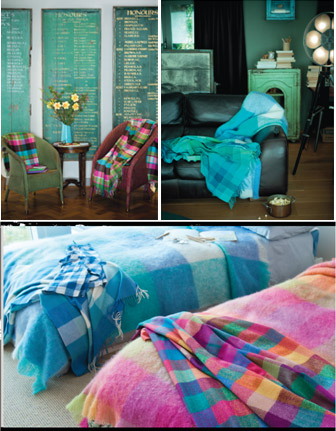 Share this content