Camberabero, between tradition and modernity - interview with Gilles Camberabero
Born in 1991, Camberabero is a lifestyle rugby brand launched by two legends of French rugby, the brothers Guy and Lilian Camberabero. Nicknamed the "tearaways", they marked the history of French rugby by contributing to the first Grand Slam of the French team in 1968. The torch was then taken up by Didier and Gilles, Guy's sons, who did not fail to shine themselves on the rugby pitches.
But the family's "success story" does not stop there: since its creation in 1991, Camberabero has gained in popularity, until it has become inseparable from the world of the oval ball. The brand, by combining elegance and ovality, wants to reflect the values of rugby, this "hooligans' sport played by gentlemen", as the British call it.
Meeting with Gilles Camberabero, second generation of this family epic and current manager of the company.
Can you tell us about yourself and your work?
I am a former rugby player converted into textiles. I am the youngest of the 2 sons of Guy Camberabero who was international in the 60s with his brother Lilian. They participated in the 1st Grand Slam of the French team in 1968. My brother Didier was also an international … a family of rugby players in short !
I am currently the manager of SARL CAMBE SPORT which develops and distributes the Camberabero brand as well as the Vestiaire du Sport brand.
How was Camberabero born?
The brand was born in 1991 when a professional reintegration company asked Guy, my father, if he agreed to append his name free of charge on the polo shirts that came out of the workshop (at that time, the rugby polo shirt was becoming a "fashion" product). This initiative was a great success but this company having no commercial vocation, they passed on the "baby" to us and the adventure began like this, a bit by chance.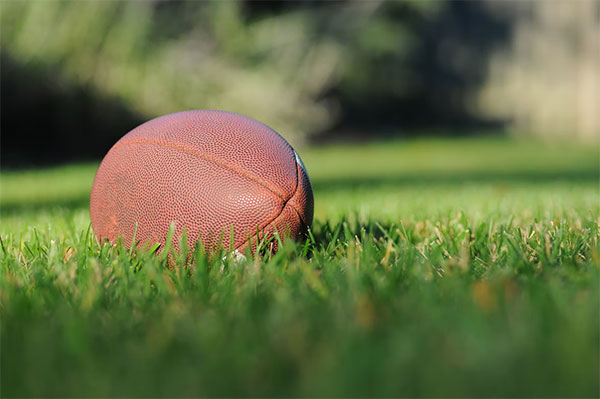 If you had to describe your brand in a few words…
Comfort, quality, refinement.
Camberabero has evolved a lot since its creation in 1991. What do you think are the keys to this success?
I don't know if there are really any keys, but we try to satisfy our customers with quality products while remaining at affordable prices. We also try to offer a fairly wide range with Rugby identified products but also more sophisticated products, with a choice of materials and especially large sizes (up to 6XL).
What are the inspirations that guide you when you create a garment? What values do you want to reflect?
We remain attentive to current trends because it is important that we are up-to-date in terms of colours and cuts. We adapt rugby to fashion by trying to transmit the values of rugby: respect, altruism, solidity...
Camberabero is above all a family story already marked by two generations, do you think that the succession is assured with your son Mathieu at the end of his rugby career?
Mathieu is indeed coming to the end of his rugby career and he is already very involved in the company. He will be called upon to lead operations in the future.
You opened your first store in September 2021. What are your plans now, your goals for the brand?
It is true that we are keeping the project of opening other stores directly or through affiliate commission but on a horizon of 2/3 years, even if we remain attentive to opportunities.
What can we wish you for the years to come?
To continue to satisfy our customers as, I think in all humility, it is currently the case. Take and give pleasure.
Discover the Camberabero collection
By Camille L.
Share this content