Spring salad with marinated eggs
Delight your senses with this delicious salad with sunflower oil trout fillets from the Kilkenny region.
The eggs marinated in beetroot bring the Anglo-Saxon and coloured touch!
The ingredients for 4 people :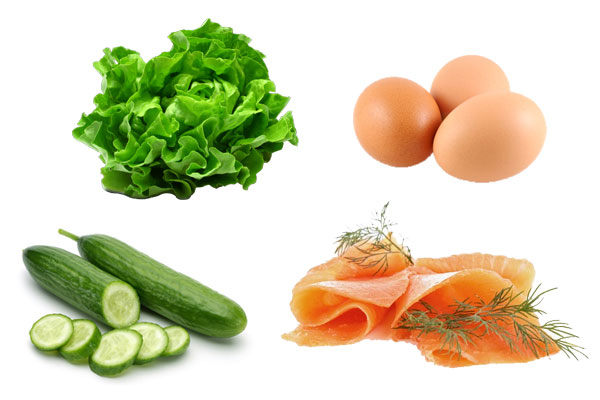 - Lettuce and arugula salad
- 6 cherry tomatoes
- 1/2 cucumber

- A handful of cooked green beans
- A handful of fresh herbs
- 1 handful of black olives

- 100g Goatsbridge smoked trout fillets


For pickled eggs:
- 4 hard boiled eggs
- 2 beetroots
- 240ml of cider vinegar
- 1 onion

- 1 bunch of dill
Steps :
For eggs: a week before
1/ Place the beetroots peeled and cut into pieces in a saucepan with about 150 ml of water and bring to a boil.
2/ Simmer covered for about 30 to 40 minutes.
Reserve the cooking water.
3/ In a large glass jar, mix 140ml of beet water with the vinegar and 1/4 of finely sliced onion.
4/ Add dill, cooked beet pieces and boiled eggs without shells.
5/ Close the jar with the lid and chill for about a week.
1/ Divide lettuce, arugula, cherry tomatoes, cucumber, green beans, herbs and remaining onion on plates.
2/ Add the marinated eggs cut in half, the olives and the smoked trout.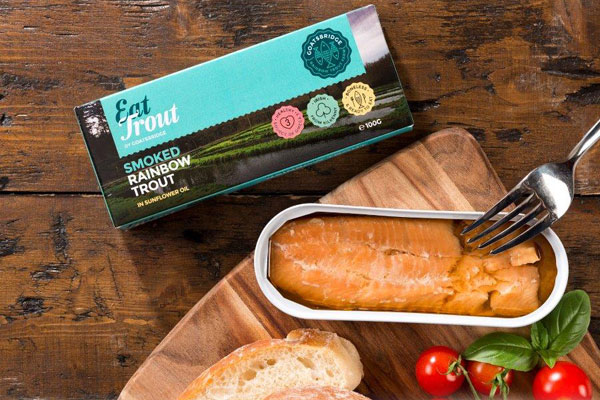 To enhance your salad, discover our sauces and dressings >>
Share your photos of this recipe on Instagram with the hashtag #lecomptoirirlandais so we can share it!
Article written by Manon C.
Partager ce contenu