Homemade burger with barbecue sauce
Delight your taste buds with the Great British Sauce smoky barbecue based on tomato sauce, sugar, onions and garlic.
Highlighted by a caramelised point, it is ideal for preparing good homemade burgers!
Ingredients for 4 people:
- 1 tomato
- salad leaves
- 4 slices of cheese (cheddar, emmental)
- 4 chopped steaks
- 1 onion
- 4 burger buns
- smoky barbecue sauce Great British Sauce
Steps:
1/ Peel, chop the onion and brown it in an oiled frying pan.

2/ Cook the steaks according to the desired cooking.

3/ On the burger bun, dispose at your convenience: salad, slice of tomato, cheese, steak, onions raw or cooked ...

4/ Add the smoky barbecue sauce.

5/ Warm tasting.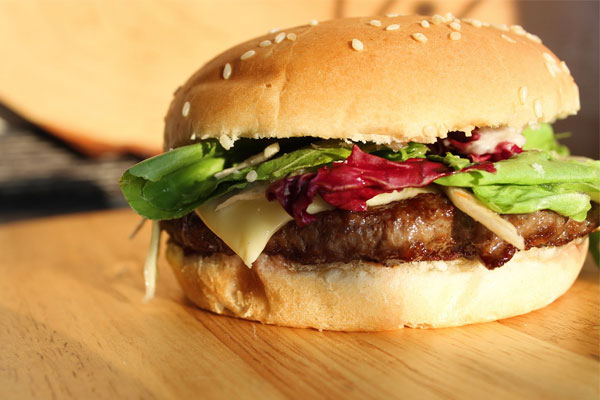 Article written by Manon C.
Share this content