Interviews with Irish writers Tadhg Mac Dhonnagain and Neil Hegarty
On the occasion of the International Island Book Fair to be held soon in Ouessant, we interviewed Tadgh Mac Dhonnagain, president of the Fair, and Neil Hogarty, in residence for writers at the semaphore. Tadhg Mac Dhonnagain, writer, publisher and Irish musician will chair this 23rd edition which will take place from July 13 to 16. Neil Hegarty, also a writer, is currently in residence at the Ouessant semaphore to prepare his next novel. Both spoke to us about their past and future books, their strong ties to Ireland and their profession-passion as writers.
Interview with Tadhg Mac Dhonnagain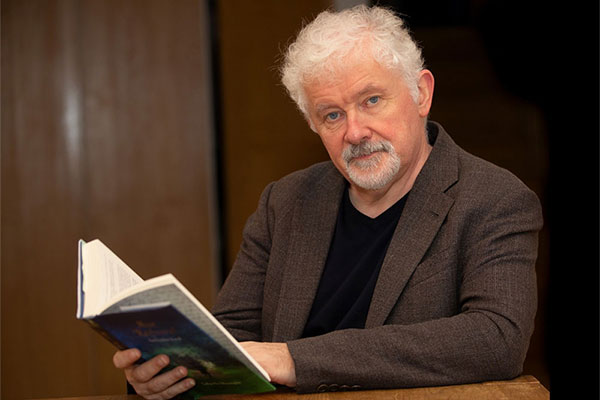 How do you reconcile your different hats as writer, musician and publisher? Does one prevail over another?
These days, in terms of my creative life, I see myself more as a writer than a musician. I sing and play music regularly with my friends here in Connemara, but that's more my social life and I don't depend on music for making a living. Reconciling writing and publishing can be difficult – both are important to me, but writing is what I most want to do. Fairly soon, though, my plan is to be less directly involved in publishing from day to day and to focus more on my writing.
Which aspect of your job do you like most?
Writing is what I love most and I also enjoy presenting my work to an audience, be they adults or children – I write for children also.
Which accomplishment makes you the proudest?
Besides being a Dad and helping to raise four wonderful young humans, this year it was a great happiness that Madame Lazare was awarded a special mention at the European Union Prize for Literature.
What guides you when you write?
I think I'm essentially a storyteller and what I want to do is try to create stories that have emotional resonance, Irish characters whose lives are in some way rooted in their Irishness, but open to the world.
Could you tell us about your book Madame Lazare?
It 's the story of two women – Levana, in her mid-twenties, who grew up in a Jewish community in Paris, and her grandmother, Hana Lazare, who raised Levana. Hana's background is a tragic one – a native of Estonia, she fled her wartime homeland as a young girl, the only member of her family to survive the Shoah. Hana has always been reluctant to speak about her childhood, her family of origin and what befell them. But in her old age, she becomes increasingly confused in her mind, saying things that Levana finds perplexing. As time goes on, Levana realises that everything her grandmother has told her about her background is untrue. The story moves back in forward in time and as it does so, we discover the true origins of Madame Lazare, on an island off the west coast of Ireland.. So you can see that it's a very suitable story to bring to a Salon du Livre Insulaire!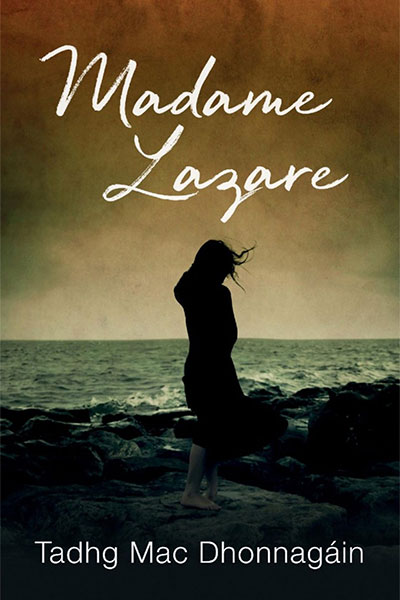 Irish language is definitely dear to you, what do you think its future is going to look like?
Irish will be spoken and treasured in Ireland and further afield for many, many years to come. It will evolve; the traditional heartlands of the language – like where I live, in Connemara, are under increasing pressure from English in the digital, globalised culture in which we live. But culturally, Irish is becoming, more and more central to life in Ireland – our Gaelscoileanna, the equivalent of Breton Diwan schools, are a great success and new ones are opening all the time. This year, Irish achieved the status of an official language of the European Union. Feature films made in Irish are proving very popular and the world of traditional music, of book publishing in Irish, as well as the very central role of Gaelic sports in the life of the nation – all these cultural elements give us a sense and that we are a distinct people. Having our own indigenous language is very much part of that feeling. Though the core population of people who speak it in their daily lives is quite small, Irish people hold our language in great affection and there is widespread support for its promotion. The position in Northern Ireland is more difficult, a bit more like Breton in Brittany, but much more politicised, in a complex way. But things are improving north of the border - the vibrancy of the Irish-speaking community in Belfast is particularly impressive.
Have you ever been to Ouessant? How do you feel before getting there?
I was there once before, many years ago. It will be lovely to return. I've heard about the Salon du Livre and I'm curious to discover more about it. I've been interested in Brittany, its language and songs particularly, for many years, and I have many friends there, so it's always lovely to visit the Celtic cousins!
How do you imagine this upcoming Fair?
I love the Salon du Livre format – the combination of a book-selling fair, an opportunity for writers and readers to meet each other, coupled with a programme of events based on a theme. We have many literary festivals in Ireland, but the format is never quite the same as a Salon du Livre. So, I'm looking forward to all of it!
Interview with Neil Hegarty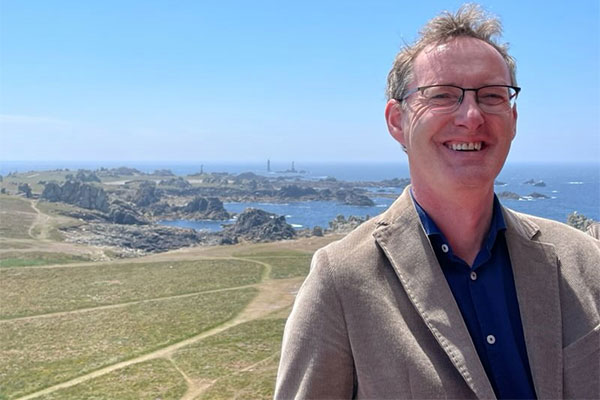 You have written short stories, guides, essays as well as fictional and non-fictional novels. What do you like most? Is it important to you to give a didactic function to your writings?
I like writing both fiction and non-fiction, and I think that writing one form helps in writing the other. For example, knowing about and having an interest in history can enrich fiction too: it can fill in the context, colour the background, provide all sorts of substance to help the story unfold. And of course, it's good to stretch oneself as a writer: writing a short story is a very different experience to writing a novel! - the former is about compression, discipline and implication, so that the scope and scale of a novel can feel almost luxurious in comparison.
Which theme is the dearest to your writer's heart?
I'm very interested in family dynamics: how families work, how individuals behave within families - and what happens when tensions develop. It's a central theme in Irish fiction, of course, and the family generates endless dramas and stories. I'm also very interested in the impact of the past upon the present: how behaviour and actions in history can still haunt the present day. The past is never really past!
Tell us about your last novel, "The Jewel", that has been widely acclaimed.
THE JEWEL tells the story of a painting: its creation and its theft - and how this painting intersects with the lives of three very different characters, in England and Ireland. The idea came to me when I was exploring a Caravaggio exhibition at the National Gallery of Ireland: and as it developed, it became a novel about the presence of the past in all our lives, how we are always pursued by ghosts from the past - and how we can escape them.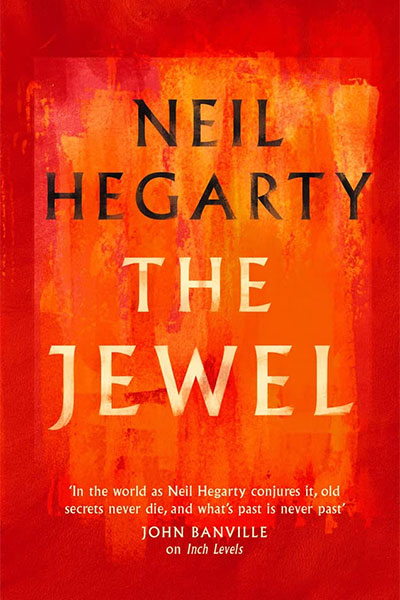 Ireland seems to hold a very important place in your writings. Why? What message are you trying to convey?
Ireland is always changing - never more so than in these last decades, and this is a fascinating story in itself. As someone who was brought up in Northern Ireland and who now lives in the Republic, I feel I have insights into many elements of the Irish story, and so there are many stories that I would like to tell about the Irish experience. And I've been fortunate: I've been able to explore Ireland in both my novels and non-fiction. THE STORY OF IRELAND, my history of Ireland, was fascinating to write: I thought I knew a lot about Irish history - but I soon realized that there was so much more to tell.
Your first novel, INCH LEVELS, is named for the Irish island of Inch. Do islands, which are the heart of the Fair's theme, particularly inspire you?
I've always lived near the Irish coast: I grew up in Derry, spent a lot of time in Donegal, and now I live in Dublin - all island places on the edge of the sea. I'm interested in how such landscapes and seascapes can influence our lives and change our thinking: this, for example, is very evident in INCH LEVELS, which will be published in French in October as LA SURFACE DE L'EAU. And today, with the onset of climate change and in an age of rising sea levels, I'm especially interested in how our future relationship with the sea will unfold. As fishing communities have always known, so will we all learn to understand - we can love the sea, but we have to respect and fear it too.
What do you expect from your stay in the semaphore? What made you want to come?
I expected wide ocean and island views, fresh air, and a general sense of wellbeing! - and I certainly wasn't disappointed. The semaphore, with its amazing work room and wonderful light, is an excellent place in which to think and work. I was intrigued about the setting: the semaphore building itself, its history, and its new life as an artists' retreat. I like how the building, with its past as a 'signal', acts today as a metaphor, providing a sign that artists can work well and in safety within its walls.
Article written by Camille L.
Share this content