Mackerel curry recipe
Slightly spicy and easy to make, the mackerel curry recipe is a pure delight.
Rich in omega 3, vitamins D, protein, iron ... To name a few of the benefits of mackerels!
Shopping list for 6 people:
At Le Comptoir Irlandais
- 4 boxes of natural mackerel fillets (4x95g)

- 4 tablespoons of curry Bart
And also

- 2 tablespoons of sunflower oil
- 6 small cloves of garlic
- 1 onion
- 2 tablespoons of ginger
- 3 tablespoons of ground cumin
- 4 tablespoons of ground coriander
- 1 tablespoon of ground turmeric
- 500g of coconut cream
- 1 lime (zest and juice)
Steps:
1 / Peel and finely slice the onion, garlic and ginger.
2 / Pour the oil into a pan and sear the sliced onions. Cook over medium heat for 5-8 minutes.
3 / Add the cumin, coriander, turmeric and curry in the pan with the onions. Add garlic and ginger and mix everything together. Cook for 2 minutes.

4 / Pour the coconut cream and cover. Simmer on low heat for 10-15 minutes until the sauce thickens.
5 / Add the fillet of mackerel crumbled and simmer on low heat for 10 min.
6 / Serve hot, accompanied by basmati rice sprinkled with fresh coriander.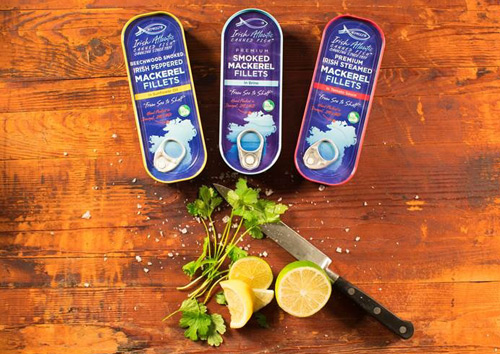 Article written by Manon C.
Share this content