Smoked mackerel in a spicy mango salad recipe
Smoked mackerel in s spicy mango salad
With summer approaching, there's nothing like a good salad to fill up on freshness. This recipe based on smoked mackerel and mango, easy to prepare, will get everybody to agree!
Ingredients (for 2 to
4 people
)
400g smoked mackerel fillets in brine, flaked in large pieces
1 mango
1 large carrot
1 shallot, finely diced
1 red chilli, finely chopped
30g roasted peanuts, roughly chopped
2 tbsp. sugar
1 tbsp. fish sauce
1 tbsp. lime juice
15g Thai basil, roughly torn
Steps
Peel the mango and carrot, then shred using a mandolin or a shredder into strips. Put the mango, carrot, shallot, chilli, peanuts and flaked mackerel into a large bowl and toss together.
Mix the sugar with the fish sauce and lime juice (you can add more or less than 1 tbsp., depending on the tartness of the mango) add to the salad with the Thai basil and toss together again.
Divide into the centre of 2 plates or small plates if serving as
starter.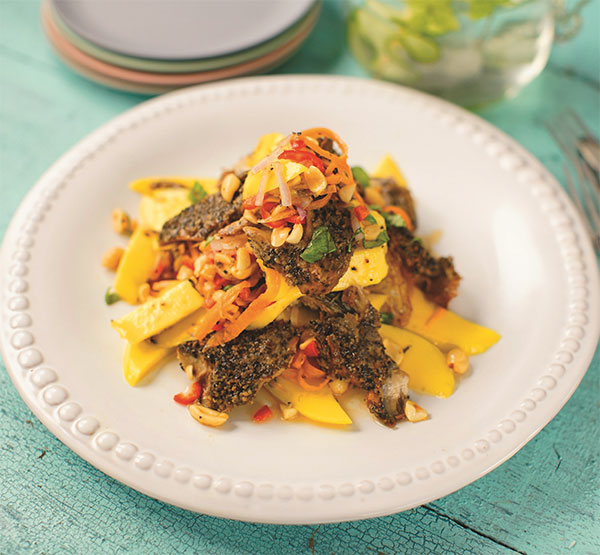 Article written by Camille L.

Share this content