Recipe ideas for Easter
Discover different recipe ideas to celebrate Easter in a gourmet way.
It is an opportunity to test the delicious chocolates of the Cadbury brand, legendary throughout Great Britain.
To tasta as a tablet a or as a cake, chocolate is your ally for Easter!
Chocolate and creamy caramel cupcakes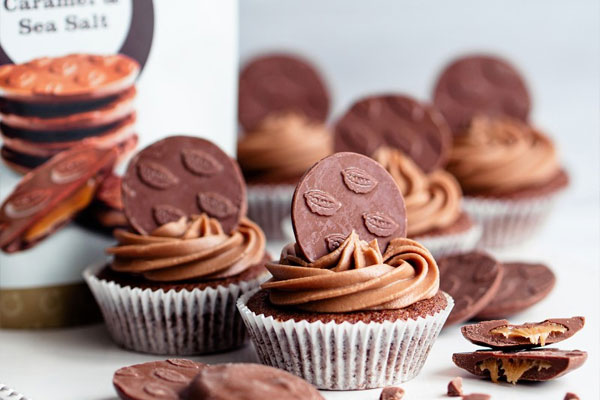 Ingredients:
- 100g caster sugar
- 100g of butter
- 2 large eggs
- 1 teaspoon of vanilla extract
- 80 g of flour
- 1/2 teaspoon of baking powder
- 2 tablespoons of cocoa powder
For the icing:
- 70 g of Lily O'Brien's caramel chocolate
- 100g of butter
- 200g icing sugar
- 1 teaspoon of vanilla extract
Steps:
1/ Pre-heat the oven to 180°C.
2/ Line a 12 hole tin with 12 paper cases.
3/ Place the sugar and butter into a medium sized bowl and mix until light and fluffy.
4/ Combine the flour, cocoa powder and baking powder in another bowl and mix to combine.
5/Add the vanilla extract to the butter mixture then beat in the eggs one at a time, adding a little flour mixture with each. Gently fold in the remaining flour mixture.
6/ Divide between the paper cases with a teaspoon and bake for 20 minutes or until a skewer inserted into the centre comes out clean. Leave to cool in the pan for a few minutes then transfer to a wire rack to cool completely.
7/ While the cakes are cooling make the icing. Melt the chocolate in a bowl in the microwave in 30 second bursts, until just melted, then stir and set to one side.
8/ Beat the butter in a bowl until soft, then gradually mix in the icing sugar. Add the vanilla extract and mix again until smooth.
9/ Fold in the melted chocolate until completely combined.
10/ Use a piping bag to pipe your icing on top of your cooled cakes (or simply spoon and smooth the icing on top) then decorate with a Lily O'Brien's chocolate disc.


Chocolat banana brownie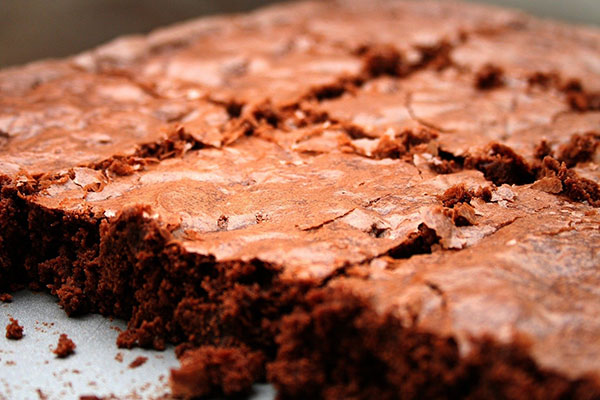 Ingredients:
- 200 g brown sugar
- 175g butter
- 100g of self-rising flour
- 1 table spoon of baking powder
- 3 eggs
- 2 ripe bananas
- 175g of Dairy Milk Cadbury chocolate
Steps:
1/ Preheat the oven to 180°C.
2/ Put parchment paper in a rectangle cake pan.
3/ Melt the sugar, chocolate and butter in a bowl in a double boiler. Once melted, remove from heat and mix well to combine the melted ingredients.
4/ Sift the cocoa and baking powder in a bowl.
5/ Add the chocolate mixture, eggs and bananas and mix well.
6/ Bake for 30 minutes, monitoring the end of cooking.
Oatmeal and chocolate cookies without baking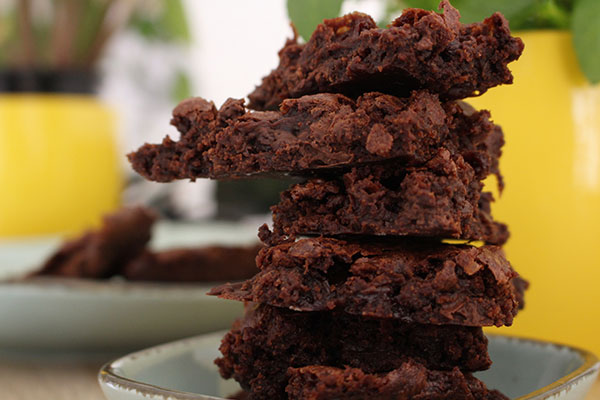 Ingredients:
- 130g of peanut butter
- 60ml of maple syrup
- 60ml of coconut oil
- 100g of oatmeal
- 20g de grated coconut
- 2 table spoon of cocoa powder
- 1 pinch of salt
Steps:
1/ Over low heat, melt the peanut butter, maple syrup and coconut oil in a saucepan.
2/ Stir with a whisk, then turn off the heat.
3/ Add the cocoa and salt, and mix.
4/ Add oatmeal and grated coconut, and mix.
5/ On a plate previously covered with parchment paper, divide the mixture into 12 balls. Flatten with a spoon to give the desired shape.
6/ Cool for one hour in the refrigerator.
Hot Cross Buns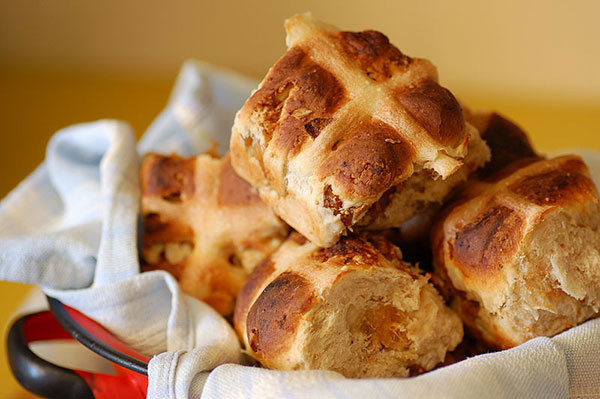 The hot cross bun is a sweet bun, made with spices, currants or grapes and marked with a cross on the top.
Ingredients:
- 24 g of fresh baker's yeast, 1 sachet of 8 g dehydrated baker's yeast
- 100 g of powdered sugar
- 35 cl of hot milk
- 450 g of flour
- 1 pinch of salt
- 1 teaspoon of ginger
- 50 g of soft butter
- 1 egg
- 200 g raisins
- orange or lemon zest
Ingredients for cross:
- 2 tablespoons of water
- 2 tablespoons of flour
Ingredients for icing:
- 50 g of sugar
- 3 cl of water
- 1 sheet of food gelatin
Steps:
1/ Dissolve yeast with 2 teaspoons of sugar and warm milk, then let rise 10 minutes.
2/ In a bowl, mix the flour and butter with your fingertips, until you obtain a crumbled mixture. Add spices (cinnamon, ginger), remaining sugar, raisins and egg. Mix well. Make a hole in the center and slowly add the milk and yeast mixture.
3/ Knead the dough by hand, on a floured surface, for several minutes or by the robot, in order to obtain an elastic paste that no longer sticks to the fingers.
4/ In a warm place, let the dough rise (in a lightly oiled salad bowl and covered with a clean cloth) for at least 1 hour or until it has doubled in size.
5/ Divide the dough into 12 balls. Place them in a rectangular baking dish, or a baking sheet lined with parchment paper.
6/ Do not squeeze the balls of pasta against each other, space them a little because they are still inflated to stick themselves to each other. Let rise, covering with a clean cloth, in a warm place for another 30 minutes. (The balls must then stand to each other).
7/ Preheat your oven to 200°C.
8/ In a bowl, mix the flour and water to obtain a smooth dough (add a little flour if it is too liquid). Using a piping bag, draw a cross on each ball.
9/ Bake 35 minutes, watching the end of cooking.
10/ Brush with frosting. To do this, stir over very low heat and stirring the sugar and the water. When the sugar is well melted and this syrup is transparent, add a sheet of gelatin food that you will soak for 5 to 10 minutes in cold water.
11/ Mix well and let cool for two minutes. Using a brush, brush this topping on hot buns.
12/ Serve hot.
Vanilla cupcakes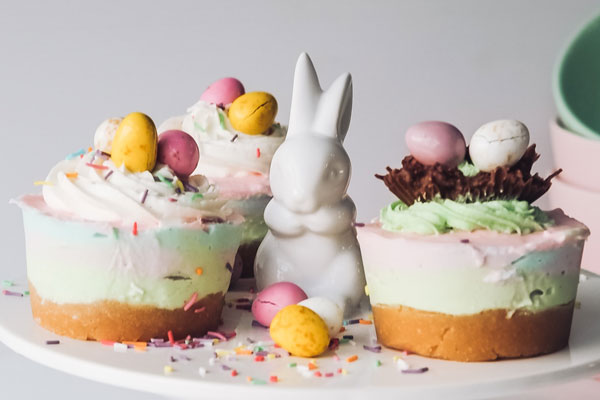 Ingredients:
- 100 ml of heavy cream
- 200 g of icing sugar
- 300 g of flour
- 50 ml of sunflower oil
- 250 g of brown cane sugar or brown sugar
- 100 g of butter
- 25 g of cornstarch
- 2 tbsp of vanilla extract or liquid vanilla
- 80 ml of milk
- 4 eggs
Steps:
1/ Preparation of the cakes: Preheat the oven to 180 °C and oil the molds.
2/ Melt the butter over low heat, then pour into a bowl, mixing the brown sugar, oil, cornstarch and vanilla. Beat until smooth.
3/ Incorporate the eggs then the milk and cream. Add the flour and baking powder, then beat again.
4/ Pour the dough to 3/4 of the molds. Cook for 20 minutes. Let cool on rack.
5/ Preparation of the icing: Mix the icing sugar, liquid glucose, condensed milk, vanilla extract and butter until light and smooth.
6/ Put a few drops of colouring of your choice and beat until smooth.
7/ Place the icing on the cakes using a pastry bag. Decorate at your convenience.
Gift selection for Easter
This Sunday, April 12 is a new opportunity to fall for some chocolate delicacies. Bars and tablet, chocolate powder ... Choose your favorite chocolate from an original selection and melt your taste buds with pleasure.
According to tradition, the Easter bunny distributes coloured or chocolate eggs the day before Easter morning. This messenger is represented by a rabbit in the English-speaking regions or by a hare.
Easter is also an opportunity to offer the youngest rabbit soft toys of the Jomanda brand or Shaun the Sheep.
Discover our Easter selection >>
Share this content