Strawberry Frozen Cheesecake
The cheesecake has a Greek origin. Subsequently, this dessert became known in England before becoming a must in New York. This famous cream cheese cake can also be eaten frozen. No longer choose between a dessert or an ice cream, opt for the frozen cheesecake.
Ingredients:
- 225 g of fresh cream
- 165 g of natural yogurt
- 3 tablespoons of sugar
- 1 teaspoon of vanilla extract
- 3 tablespoons of strawberry preserve - You can also vary the types of fruit.
- 100g of Mc Vitie's digestive biscuits
Steps:
1/ In a medium-sized bowl, whisk together the cream cheese, yogurt, vanilla extract and sugar.
2/ In a smaller bowl, finely crush the biscuits.
3/ Gently fold in the cream cheese mixture, the strawberry fruit mixture and the pieces of biscuits.
4/ Pour the mixture into lollipop molds or plastic cups. Add sticks in the center of each mold.
5/ Place the cups in the freezer for at least 4 hours.
Variant: there is a variant to the homogeneous mixture, place the different ingredients in your mold by layer (cheese, fruit, cookies). In this case, mix your cookie preparation with a little melted butter for hold.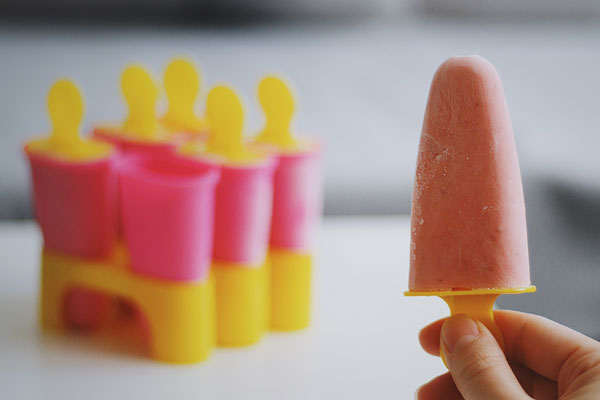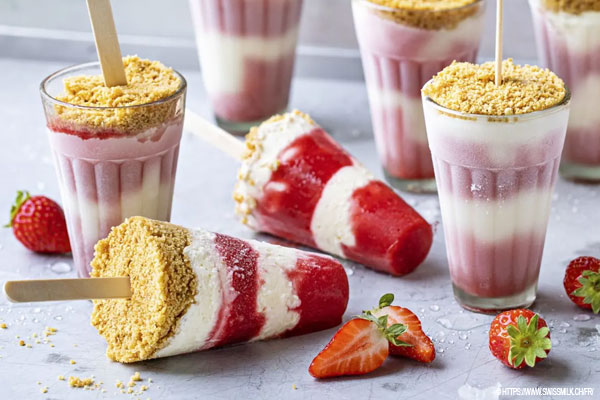 Article written by Manon C.
Share this content