Thank you !
Dear Comptoir Irlandais Customers,
Together with the entire Le Comptoir Irlandais team, we would like to say A BIG THANK YOU!
Thank you for your support, your encouragement, your little words. Thank you for your loyalty and your unfailing enthusiasm for our brand and our products.
For more than 30 years, you have done us the honour of following us by appreciating our worlds (cellar, fashion, delicatessen ...), by endorsing our products, by discovering our new products and by sharing your opinions and experiences with us.
We have always been committed to placing you at the center of all our attention at all times.
Our major objective is to amaze you, surprise you and offer you the change of scenery you expect every time you come to visit us. The cultivated proximity to the most relevant producers and garment workshops allows Le Comptoir Irlandais to offer you emblematic or original products of undeniable authenticity and absolutely impeccable quality.
The lovely story of a craftsman, our favourites and yours, your own anecdote with our products… All these exchanges enrich us every day and invite us to write new pages.
Your presence by our side motivates us to always go further in sharing our passion, to bring you the best of Ireland and what the Irish appreciate, from all over the world. So thank you for trusting us.
Take good care of yourself and your loved ones.
Happy New Year 2021 and see you soon,
Hervé TALOC,
Manager of Le Comptoir Irlandais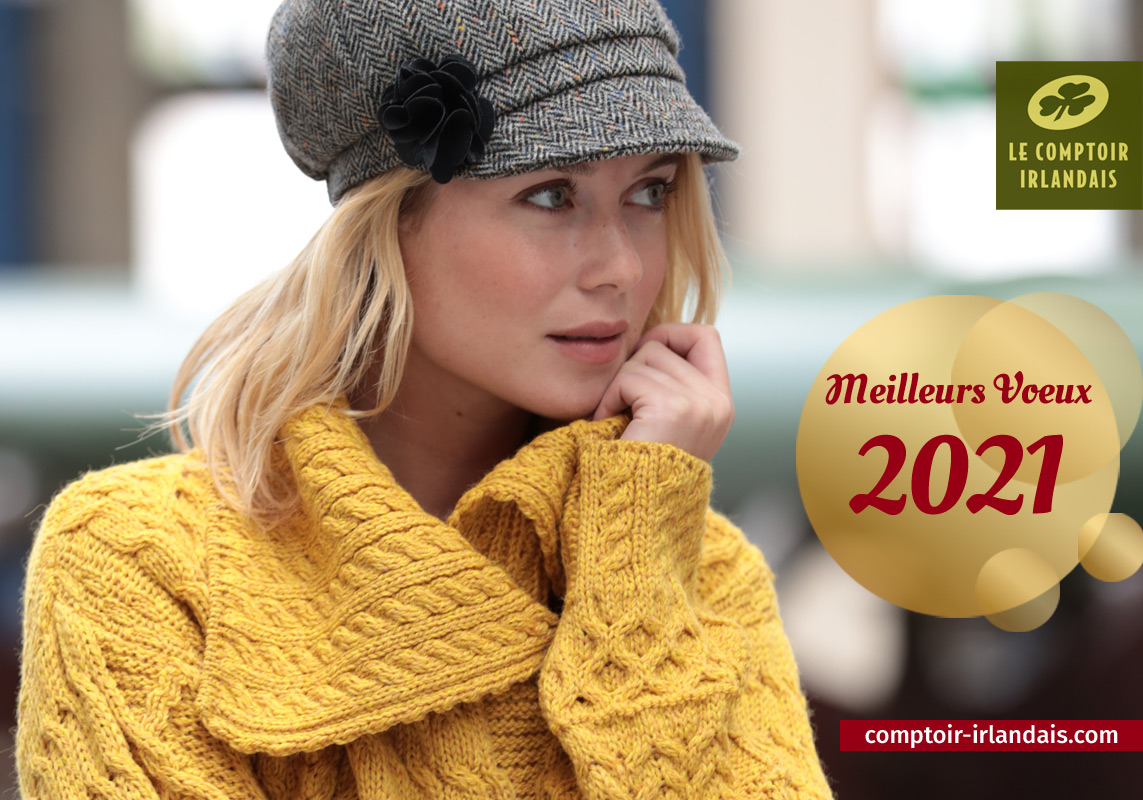 Share this content