7 things to know about Mackays preserves and marmalades
For more than 70 years, Mackays has been delighting connoisseurs with its delicious jams and marmalades made in its factory, in the heart of the Dundee region of Scotland. Here are 7 things you may not know about this famous manufacturer and its tasty preparations:
1 - Before the Mackays brothers converted it in 1938, the original factory in Carnoustie, in the east of Scotland, was a carrot processing factory.
2 - It was Princess Anne who inaugurated the new Mackays facility in Arbroath in 2008, which went from 1400 m² and 6 pans to 7400 m² and 22 pans.
3 - The strawberries, raspberries and blackcurrants used in Mackays jams all come from fields located in the east of Scotland. Scotland's temperate climate allows the fruit to be grown for longer, which helps to develop their aromas.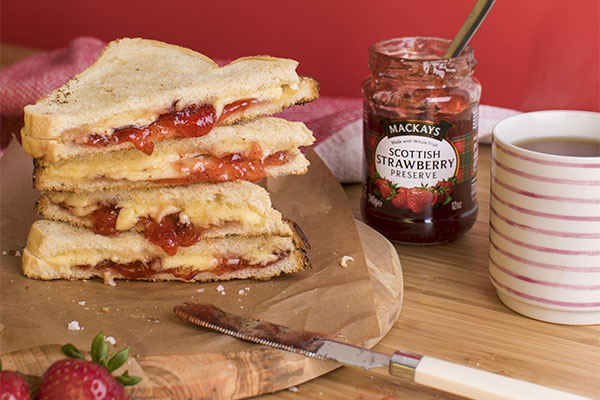 4 - Only the finest quality ingredients are used to make Mackays jams and marmalades. All bitter oranges come from Seville, where orange marmalade was born, for an authentic tasting marmalade.
5 - Mackays jams and marmalades are made by slowly bringing fruit and sugar to a boil in steam-heated copper pans. These copper pans are made locally near Dundee.
6 - Mackays preparations are carefully judged to determine when they are ready. Each product is then tasted, so that we find in it that home-made taste appreciated by consumers.
7 - As of 2019, Mackays is the 3rd largest preserve brand in the UK market. Today, it is the last producer to make the iconic orange marmalade in the traditional way.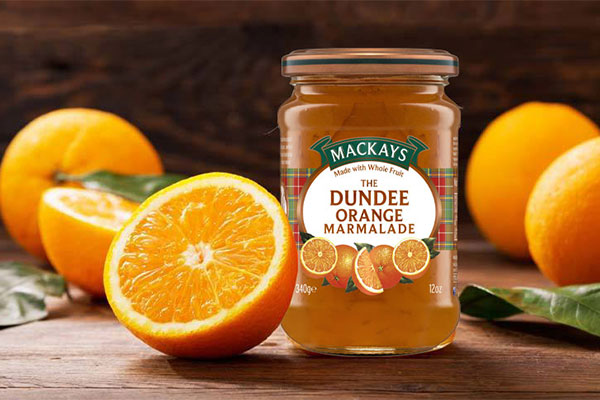 Discover (or rediscover) Mackays products >
Article written by Camille L.
Share this content
Related products