A woodland tale by Tom Joule
Tom Joule is an authentic family lifestyle brand that was established in the British countryside in 1989. Inspired by nature, Tom Joule carefully designs clothing, footwear and accessories collections for women, men, children and baby. Since 1989 Tom Joule has remained true to its British countryside heritage. Quality, British roots, family, colour and humour are what made Tom Joule stand out from the crowd and are still things that the brand weaves into everything it does today. Based in Market Harborough, its talented team of individuals works across everything from print to production, all singing from the same hymn sheet to make the ordinary extraordinary...
Christmas is coming: it's the perfect time to give to those who deserve it most, enjoy the simple pleasures and cherish the time spent with the people we love. Whether it's an animal we've spotted in the countryside that has inspired our prints or snugly knitwear that will keep your loved ones warm, our gift ideas for the whole family will truly show how much you care.
Learn how to paint a pheasant with a Tom Joule designer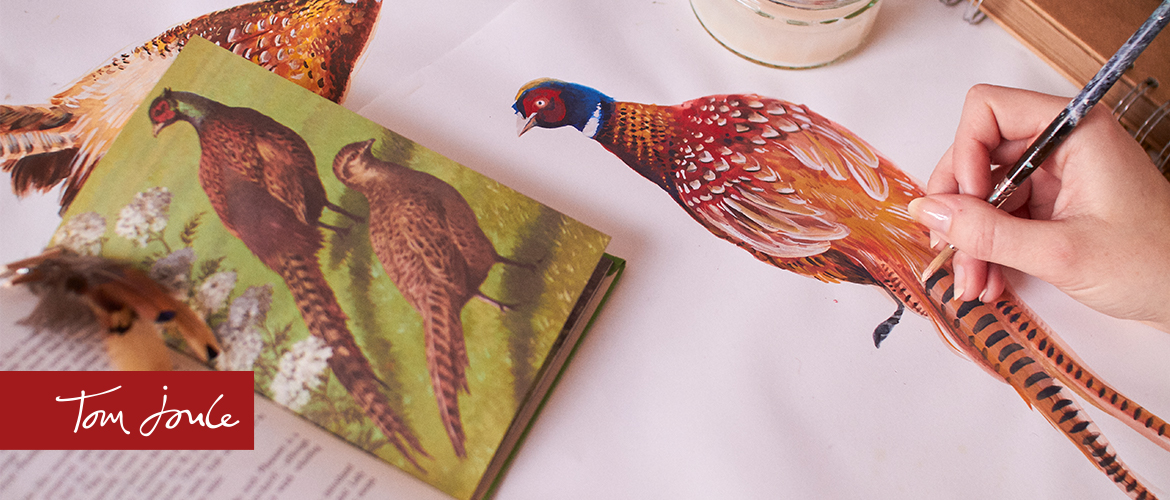 It's no secret that we love everything wildlife and woodland here at Tom Joule, so what better way to celebrate our country roots (and have a bit of fun) than by learning to paint a pheasant.
Share this content