Carrot Cake infused with chai and liquorice
Carrot cake is a specialty from Switzerland. In the United States, it is celebrated every 3rd February, on the occasion of the National Carrot Cake Day.
Discover through this article a variation of the traditional Carrot Cake with chai infusion and liquorice.
Shopping list for 6 people:
- 2 bags of Heath & Heather herbal tea oriental chai and liquorice
- 75 g of Mileeven honey (50 + 25 g)
- 2 teaspoons of Heritage baking powder
And also:

- 100 g of raisins
- 200 ml of boiling water
- orange and lemon zest (1 tablespoon each)
- 280 g of finely grated carrots (about 3 carrots)
- 75 g of chopped pecans
- 300 g of complete flour
- 1 teaspoon of nutmeg
- 2 big eggs
- 5 cl of oil
- 150 g of cottage cheese
Steps:
1/ Let infuse for 1 hour the tea bags, the raisins, the orange and lemon zest into boiling water.
2 / Remove the teabags.
Preheat the oven to 180°C.
3 / In large bowl, mix flour, yeast, nutmeg, grated carrots and chopped pecans in order.
Set aside.
4 / In another bowl, mix eggs, 50 g of honey and oil.
Add this mixture to the 2 previous preparations.
To mix everything.
5 / Place parchment paper in a cake pan.
Pour in the mixture and bake for 50 minutes (until the blade of a knife comes out clean).
6 / For icing, whisk 25 g honey and cottage cheese and place in fridge for about 15 minutes.
7 / Decorate your Carrot Cake with your icing using a spoon or a pastry bag.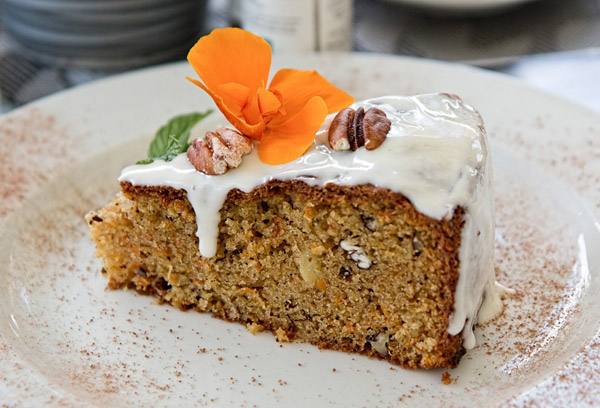 Share your photos of this recipe on Instagram with the hashtag #lecomptoirirlandais so we can share it!
Article written by Manon C.
Share this content
Related products