Mackays, a Scottish tradition - Interview with Scott Barrie
Le Comptoir irlandais has worked closely with Mackays for many years to bring you the best of jams and marmalades. Mackays is a Scottish family-owned company that has been making world famous marmalades and preserves for 80 years. Learn more through this interview with Scott Barrie, Mackays Export Manager.
Can you introduce yourself and tell us about your job?
My name is Scott Barrie and I am the Export Manager for Mackays. I manage the global export business for Mackays which is available in more than 90 countries around the world.
Can you tell us a few words about the company?
Mackays is the last remaining producer in Dundee, the region where marmalade was first created.
The story of Dundee Marmalade begins back in the 18th century when a Spanish ship took refuge from a storm, in the harbour at Dundee. On board was a consignment of Seville Oranges - which a local grocer decided to purchase. On taking them home to his wife, the couple discovered the oranges were too bitter to eat. The grocer's wife saw the potential in the oranges and boiled them up with sugar, to create the delicious preserve now known as Dundee Orange Marmalade which then created an industry as new manufacturers originated to fulfil demand from around the world for Orange Marmalade. Although the recipe has changed a little since then, we respect our heritage and are the last remaining producer of this iconic product in the Dundee area. To this day, we continue to craft using the traditional methods of slow cooking in open copper pans.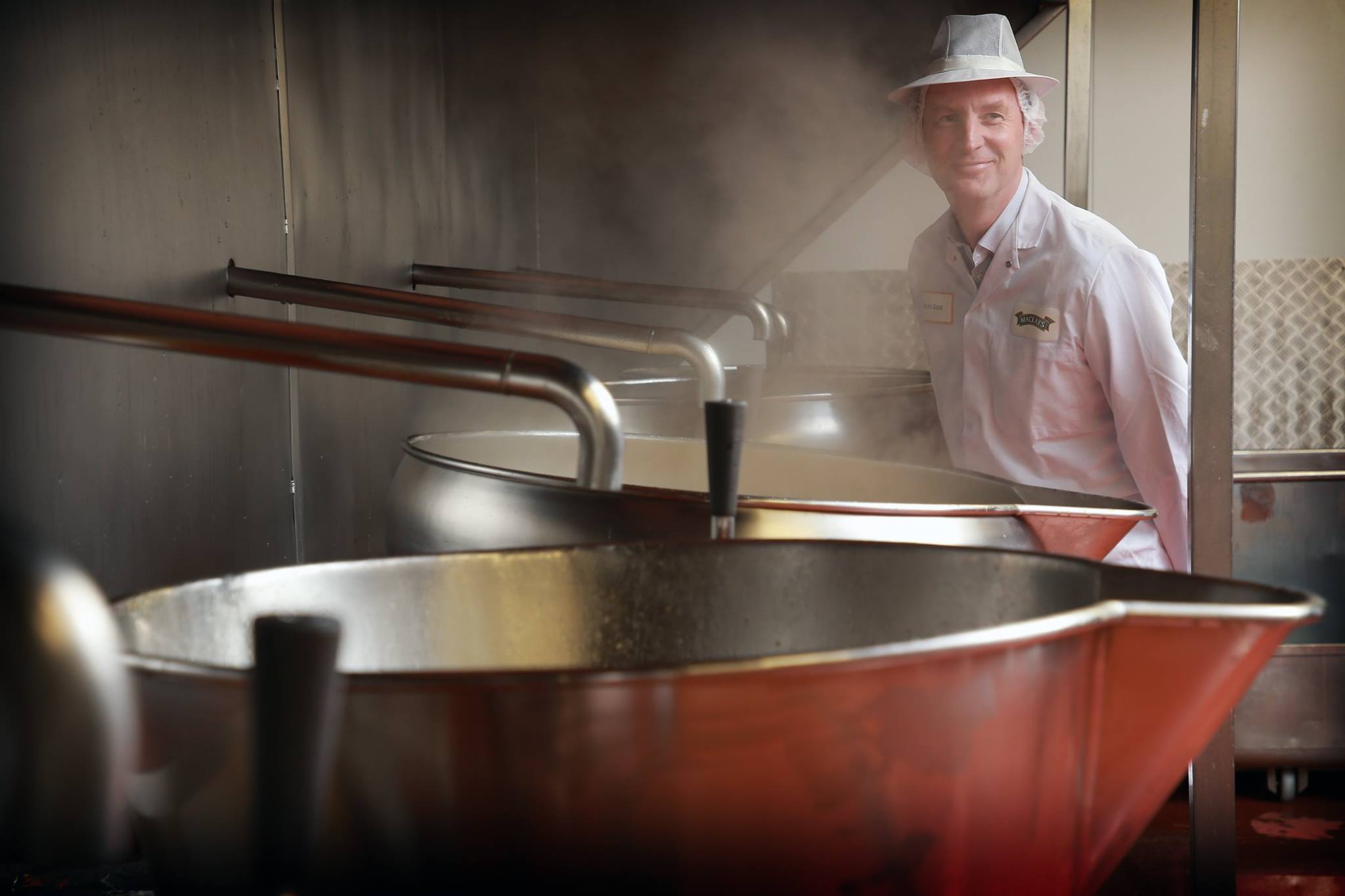 What makes you different from other producers?
Our provenance and heritage along with being the last remaining producer of Dundee Marmalade gives us an unmatched authenticity. We continue to use the expensive and time-consuming method of using copper pans to produce our marmalades and preserves which provides a taste that is as homemade as you can get. We also strive to bring innovation to the category with products such as Strawberry Preserve with Champagne and Marmalade with Whisky to provide differentiation and something exciting for our consumers around the world.
Tell us about the manufacturing process and assemblies.
We source our citrus fruits from Spain and our Scottish fruit is sourced within a 20 mile radius allowing us to work closely with local farmers. We then use copper pans to slowly and evenly cook the fruit using a rolling boil method to provide the delicious jams, marmalades and curds that are enjoyed around the world.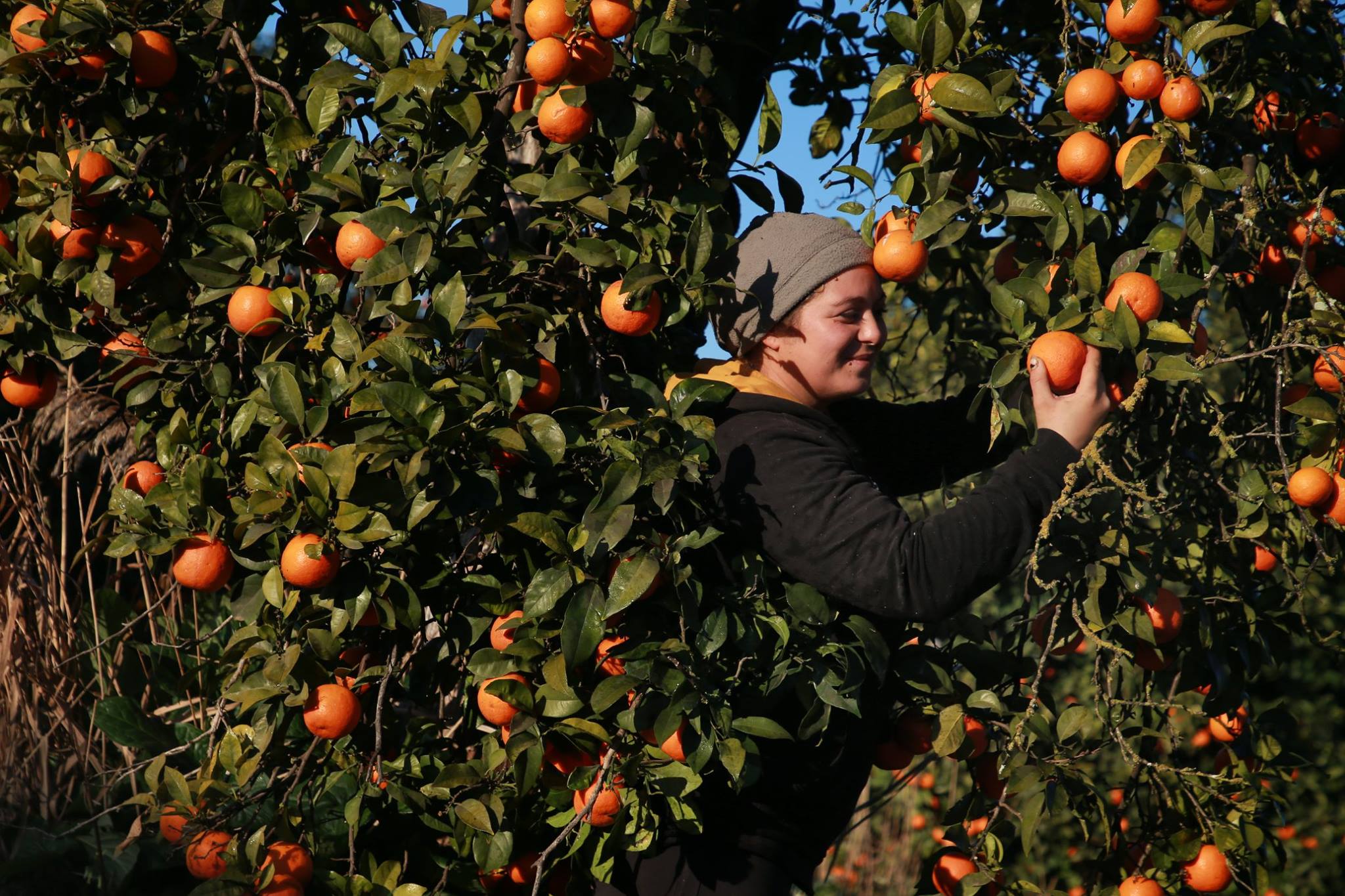 If you had to choose just one product among Mackays Marmalades and jams, which one would it be?
For me it would have to be Mackays Orange Marmalade with Champagne spread over toast. If I were to choose a jam, it would have to be Strawberry Preserve with Champagne with cream on a warm scone, delicious.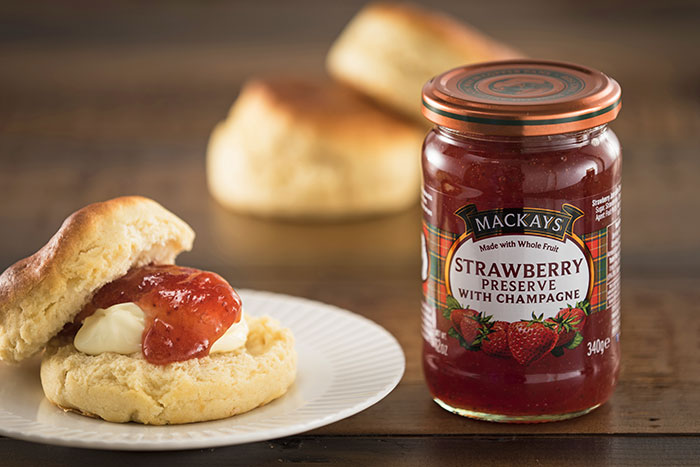 Artcile written by Manon C.
Share this content