Relish, the essential of Anglo-Saxon cuisine
What is relish?
An emblematic product of Anglo-Saxon cuisine, relish is a cooked or marinated preparation made from vegetables cut into cubes more or less finely and typically used as a condiment. Its texture is different from a sauce. Its taste can be sweet or spicy, mild or tangy but with a marked flavour enhancing the meal with which it is served.
Relishes from Folláin house
Mainly known for its fruit jams and spreads, the Irish house Folláin is reinventing itself with this brand new savoury range while retaining what characterizes it, namely: a natural and intense taste with a high content of fruits or vegetables, recipes without added sugars and special attention to the quality of raw materials.
- Tomato relish: a classic revisited to enhance your burgers, sandwiches or to serve as an aperitif on crackers with a piece of Irish cheddar.
- Caramelised red onions relish: its tasty and thick texture will enhance your meats and go perfectly with your cheeses.
- Chargrilled red pepper relish: a tangy and sunny condiment to renew your pizzas or Bolognese sauces.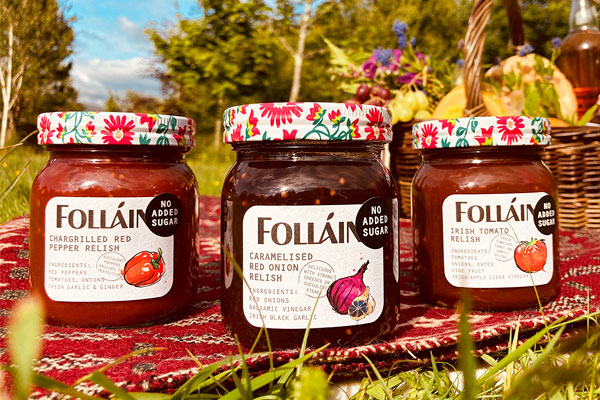 How to use relish in the kitchen?
- For a Burger sauce: a spicy relish will go perfectly with a crispy chicken burger. Prefer a caramelised onion relish over the classic beef cheeseburger.
- For a pizza base: a slightly sweet base for an original pizza.
- For a picnic: to accompany your wraps, hot dogs and sandwiches.
- As an aperitif: to use as a dip for your vegetables or on crackers with cheese (Irish cheddar goes wonderfully) and / or a tuna spread.
- In sauce: to enhance your meat meals (pork or beef meatballs), renew the traditional bolognese sauce in your pasta or lasagna or to add texture and flavour to your vegetable omelet.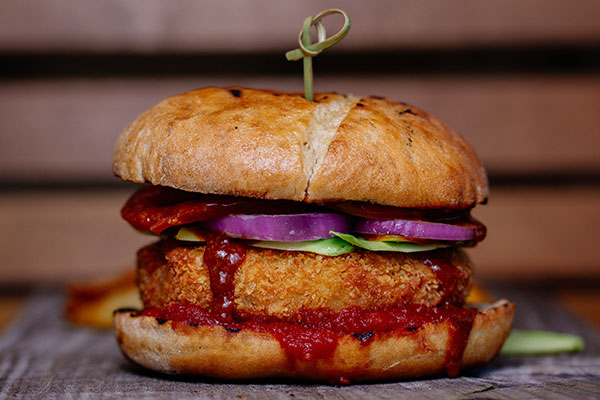 Article written by Manon C.
Share this content