Ardbeg Heavy Vapours - Ardbeg Day 2023
On June 3, the 2023 edition of Ardbeg Day will take place, the unmissable event for lovers of the Islay distillery, with the release of the long-awaited Heavy Vapours.
Welcome to the Ardverse
In the universe of Planet Ardbeg, the legendary purifier of the still, responsaible for the superb balance of Ardbeg, has disappeared! Mysterious forces are rising in the distillery, the balance of Ardbeg has been upset... giving rise to this ominous dram, the Ardbeg Heavy Vapours.
The usual harmony between peaty, floral and fruity notes has been disturbed. Menacing, darker flavours have invited themselves. With bittersweet smoky hints and clouds of dark chocolate and eucalyptus, Ardbeg Heavy Vapours is an ominous dram, with dramatic aromatic power….
This year, Ardbeg invites you to join Agent 46 to solve the mystery of the missing purifier and restore balance before it's too late...
What will happen on June 3 in Adverse?
If you have the ability to travel through space and time, you are invited to visit the Ardbeg Distillery on Saturday June 3rd. There will be tastings, a hunt for the missing purifier, and visitors will compete to identify the notes and flavours of an assortment of whiskies, including the Ardbeg Heavy Vapours.
For those unable to make it to Islay, attend Dr Bill's live tasting at 3 p.m. by logging on to ardbeg.com
Buy your Ardbeg Heavy Vapors bottle now, so you can enjoy the discovery during the online masterclass on June 3rd.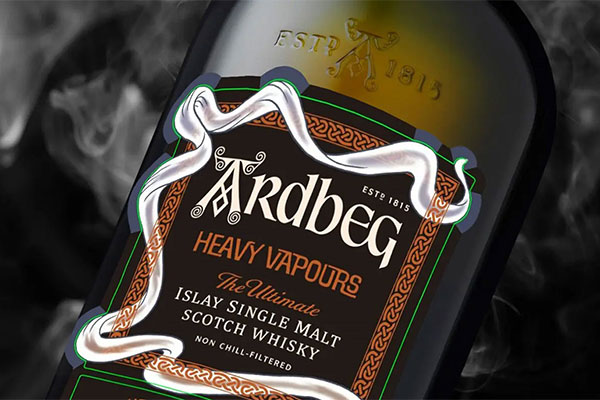 Discover Ardbeg Heavy Vapours >
Cocktail recipes
In the universe of Planet Ardbeg, appearances can be deceiving. Discover the weird and wonderful flavours of cocktails made from Ardbeg Heavy Vapours…
The Purifier
Add a twist to your whisky with this refreshing cocktail.
| | |
| --- | --- |
| Category | cocktail |
| Preparation time | 5mn |
Ingredients (for
2 people
)
Steps
Place all the ingredients in a shaker and shake well.

Strain into a chilled glass and garnish with a mint leaf.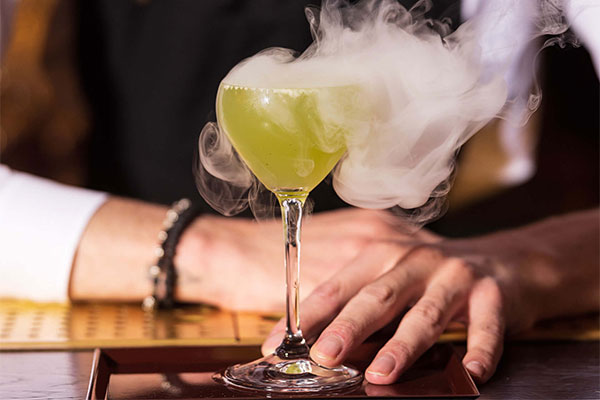 Agent 46
This marriage highlights the rich and daring side of whisky, while bringing out its most subtle notes. The salt completes its smoky and salty character.
| | |
| --- | --- |
| Category | cocktail |
| Preparation time | 5mn |
Ingredients (for
2 people
)
120 ml Ardbeg Heavy Vapours

20ml crème de cacao

10ml crème de menthe

A pinch of salt in each glass

For the garnish: green cotton candy or a square of mint chocolate
Steps
Mix all ingredients and pour into a martini glass.

Add your chosen topping. Serve on the rocks if desired.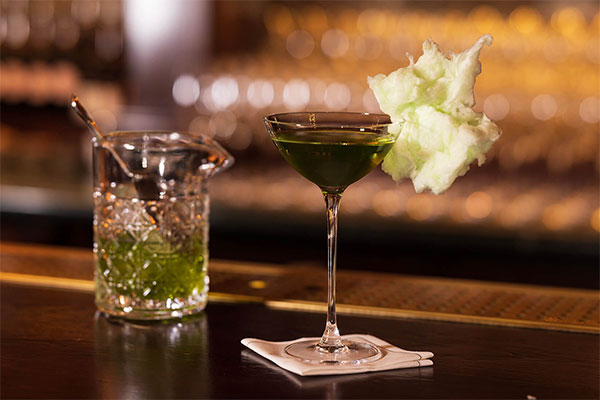 Islay cyclone

The tropical notes of pineapple and the saltiness of the tonic are perfectly balanced with the complex flavours of the whisky.
| | |
| --- | --- |
| Category | cocktail |
| Preparation time | 5mn |
Ingredients (for
2 people
)
Steps
Add the ingredients one at a time to a cocktail glass.

Garnish with the rosemary and the pineapple wedge.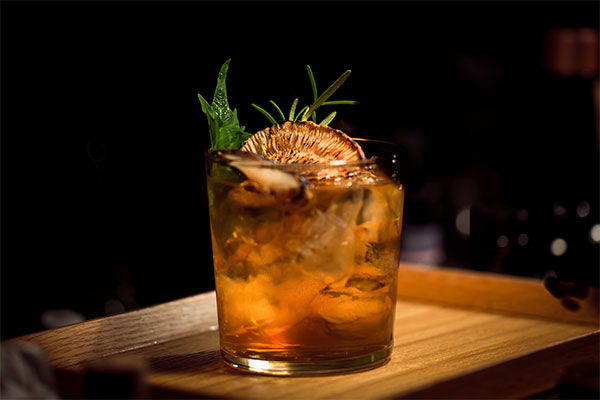 Article written by Camille L.
Share this content