Cold Brew infusion, a refreshing and trendy drink for summer hydration
Popularized with iced coffee, the Cold Brew technique is now available on other types of drink, including iced teas and infusions, which are quicker to prepare than traditional iced teas. The best way to cool off on very hot summer days with fruity, light and sugar-free drinks.
With our partner Whittard of Chelsea, we invite you to reinvent your days with a range of tasty and refreshing iced infusions! This new proposal with very fruity flavours: melon, grapefruit, peach, passion fruit, strawberry... is an ideal drink for the whole family, even for children.
Sugar-free and caffeine-free for a relaxing and healthy moment, Cold Brew infusions from Whittard of Chelsea can be consumed throughout the day, in an insulated bottle, with ice for a refreshing moment, or in the morning at breakfast.
To make your infusion, you don't need hot water! You can infuse your sachet directly in cold water, the infusion will reveal all its flavours and will be ready to serve very fresh to hydrate you.
It is also possible to use hot water on cooler evenings.
The Whittard of Chelsea Cold Brew Range
Blackcurrant and blueberry infusion
Mango and Peach Passion Fruit Infusion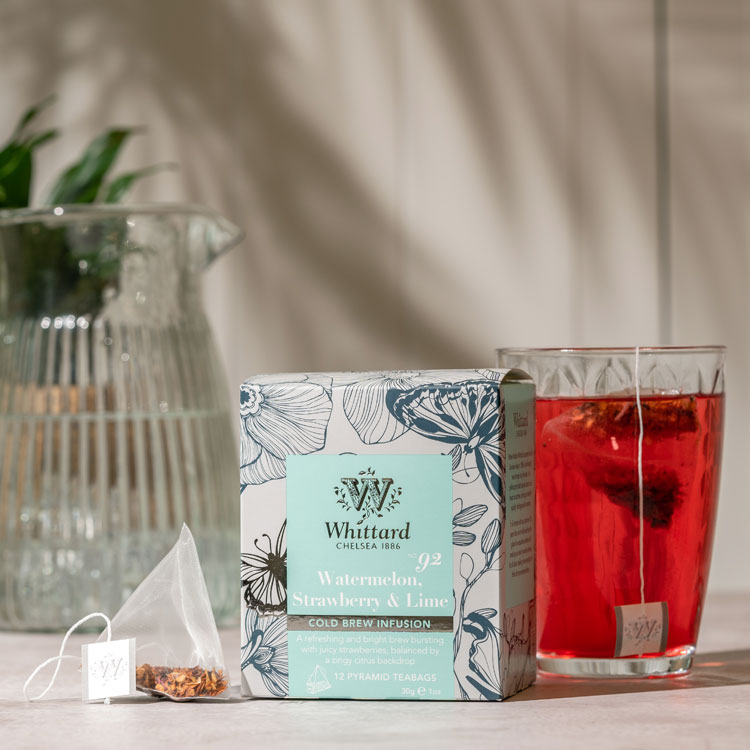 Watermelon Strawberry and Lime Infusion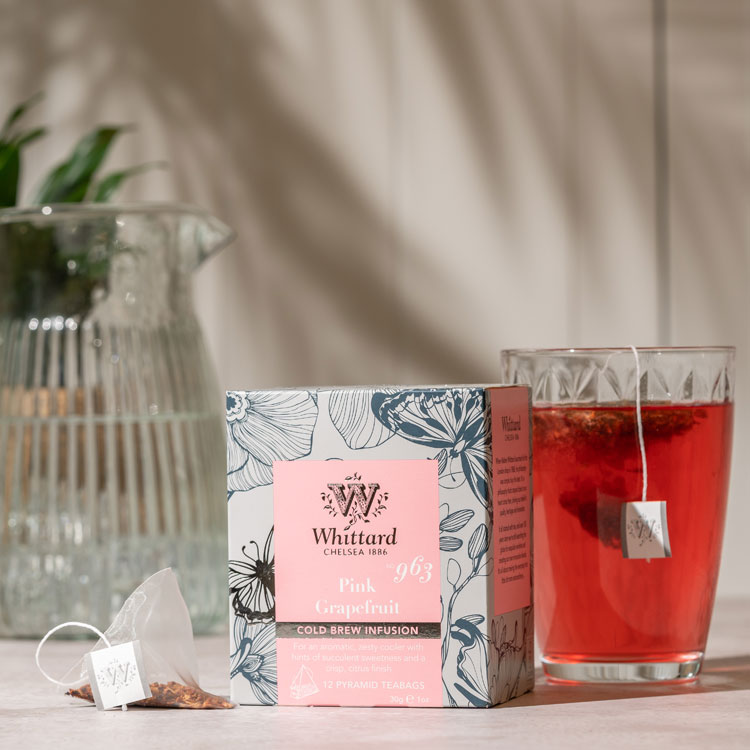 Pink Grapefruit Infusion
Share this content