Discover the Irish distillery Tullamore D.E.W. - Interview with Kevin Pigott
The Tullamore D.E.W. was founded in 1829 in the city of the same name between Dublin and Galway, in the heart of Ireland. As an eternal tribute to the General Manager and distillery owner Daniel E. Williams who has done so much for its development, the distillery has proudly branded each bottle of Tullamore with the initials of its director "DEW" and Tullamore D.E.W. went on to become one of the most renowned Irish blend brands in the world.
Learn more about the famous Irish distillery through an interview with Kevin Pigott, Global Culture and Distillery Ambassador for Tullamore D.E.W.
Can you introduce yourself and your profession within the distillery?
My name is Kevin Pigott and I am the Global Culture and Distillery Ambassador for Tullamore D.E.W.
My job is to represent the brand at major events as well as educating and exciting people about Irish whiskey. My job is to tell them our incredible story of this small town becoming famous with a big distillery and a very, very smooth Irish whiskey. My role is to host VIP guests at the distillery and teach them how we make our liquid gold. I am involved in liquid innovation meaning I get to work on some of the future liquids which will hopefully come out of the distillery. We have some mouth watering whiskeys in the pipeline. Of course in a normal world I would travel to different countries to host various tastings and events to bring the brand to life.
Can you tell us a few words about the Tullamore D.E.W. distillery?
As it stands, it is the largest single brand distillery in Ireland and it is a true grain to glass world class operation. We manage the process end to end with milling to distilling as well as maturation and bottling all done on a single site. No other distillery in the world does what we do. We have our own cooperage and our Head Cooper is actually French and has previously worked in Cognac, Normandy and the Champagne region which means he is very talented and experienced in high quality cask work.
You can do a virtual tour of the distillery through this video.
Tell us about the process of making Tullamore D.E.W. whiskeys.
Our process is quite complex and is all about precision. We believe in the power of 3 ingredients, a 3 day fermentation, 3 distillations, 3 styles of whiskey, 3 years in a cask (this is the absolute minimum).
We are the original triple blended Irish whiskey meaning Tullamore D.E.W. is made up of 3 distinct styles of whiskey. These styles comprise Single Malt, Single Pot still and Single Grain. Both Single Malt and Single Grain can be found in Scottish whiskey but here in Ireland we create a unique third style called Single Pot still which is made of up un-malted and malted barley and is distilled only in copper stills. We triple distil all our 3 whiskeys and we mature them in 3 types of cask- Ex-Sherry, Ex-Bourbon and Ex-Irish. The triple distillations makes our liquid light, soft and smooth. Our triple blending makes our whiskey full of flavour and character.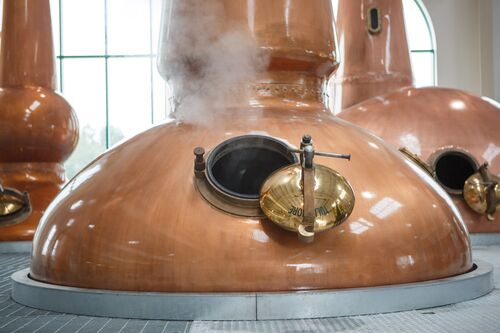 What makes you different from other distillery?
Our distillery is relatively new and our location unique. We are located in the heart of Ireland on a giant peat bog. We had to remove 200,000 tonnes of peat to build our distillery and we source our water 14 km away from the local mountains (Slieve Bloom). Although our brand was founded in 1829, we only built this new distillery in 2014 as we returned to recommence whiskey production in our hometown. We are now proudly back where we belong and are now the second largest Irish whiskey in the world which is impressive considering over 400 brands exist in the Irish whiskey category.
Which bottling are you most proud of?
Our Tullamore D.E.W. 12 year old is absolutely incredible. It is a triple blend formula like our original Tullamore D.E.W. which gives a balance of flavour like no other in the category. The sherry influence attracts seasoned wine drinkers and the Single Malt component appeals to Scotch Single Malt fans. This whiskey reminds people that it was in fact the Irish who were the early masters of whiskey production. Imagine crème brul2e sweetness combined with rich vanilla and hints of dark chocolate. Best served with a square of dark chocolate (70% cocoa)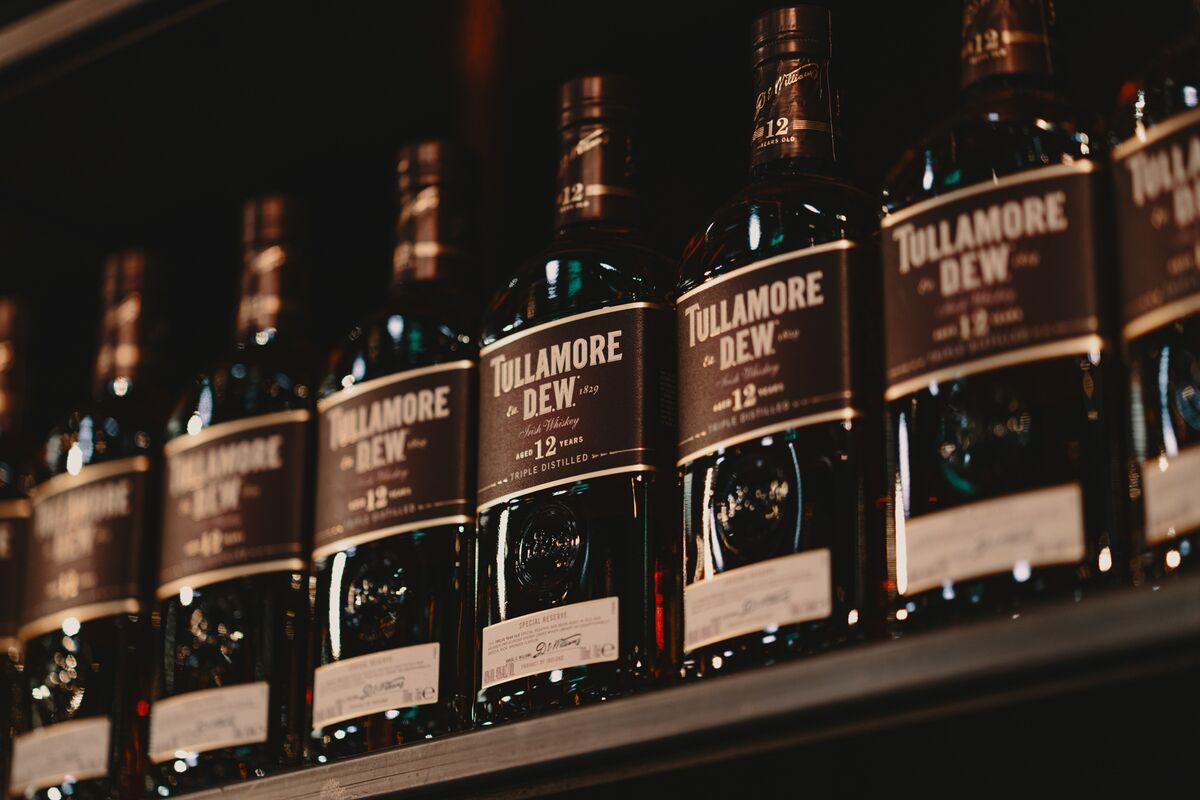 For you, what is the best way to taste a Tullamore D.E.W. whiskey?
It depends which variant. I adore the original on ice or in a whiskey sour.
I love the Single Malts, our 14-year-old and 18-year-old with camembert cheeses.
The 12-year-old special reserve is perfect neat or with dark chocolate.
What are the future projects of the distillery?
We have big plans for the long term but we are a slow and steady ship. We are waiting for the perfect time to release some secret whiskeys that lies waiting in our warehouses. We are opening our new distillery experience in the summer which will be I think the best distillery experience in Ireland.
Article written by Manon C.
Share this content