Millionnaire's shortbread recipe
Mouthwatering and delicious, discover a Scottish shortbread recipe!
The millionaire's shortbread is a butter cookie covered in melting caramel and milk (or dark) chocolate. Also called caramel squares, chocolate and caramel shortbread, Wellington squares... this treat can be devoured at any time of the day. Believe us, you won't be able to resist it!
Ingredients (pour
6 people
)
or :
For the caramel:
For the chocolate: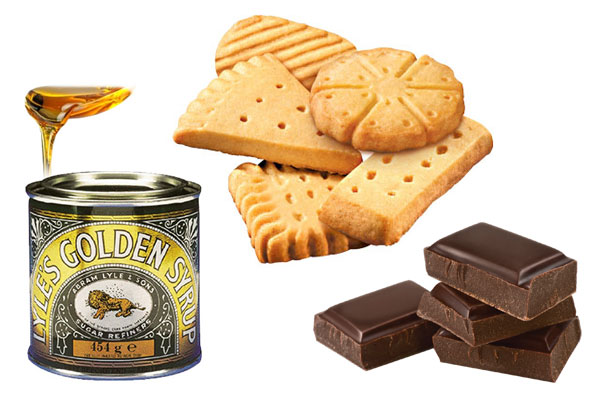 Steps:
For the layer of shortbread biscuit, mix the soft butter, the flour, the yeast and the sugar, to obtain a kind of breadcrumbs, form a ball. For a simpler and quicker version, crumble the shortbreads and add melted butter.
Spread the mixture with the palm of your hand in a square or rectangular baking tin covered with parchment paper. Prick with a fork.
Bake in a hot oven (200 °C - thermostat 7) for about 30 minutes. Watch during cooking, the biscuit should be barely golden. For the version with the shortbreads, no need to cook.
For the caramel, put all the ingredients in a saucepan and stir. Once boiling, stir constantly.
Once the toffee detaches from the walls, turn off the heat and immediately cover the layer of biscuit. Do not wait, because it freezes very quickly.
Set aside at room temperature for 1h30.
For the chocolate topping, melt the chocolate broken into pieces with the butter in a bain-marie. When the mixture is smooth, pour it over the caramel and spread it with a spatula.
Place the dish in the refrigerator for at least 2 hours.
To cut the portions, use a hot knife. Under the effect of heat, the blade will sink and your squares will be well cut, without breakage. Millionaire shortbread can be stored in the refrigerator in an airtight container.
Article written by Manon C.

Share this content