Mince Pies, the traditional English Christmas pastry
For Christmas, make Mince Pies, the traditional pastry of the United Kingdom at this time of the year.
The Anglo-Saxons usually eat them at the end of a meal, or for tea time, accompanied by a hot drink and a custard.
Ingredients for 12 Mince Pies:
- 250 g of flour
- 1 egg
- 1/2 teaspoon of baking powder
- 125 g of melted butter + 20 g for the mold
- 40 g of sugar
- 1 pinch of salt
Steps:
1/ Mix the flour with the baking powder and a pinch of salt.
2/ Add the melted butter, sugar and egg. Mix everything until a smooth paste is obtained.
3/ Place the rolled dough in a ball for 2 hours in the refrigerator.
4/ Preheat thermostat oven 7 (210 °C).
5/ Spread the dough then cut 12 discs with a round and fluted cutter. Cut out 12 smaller discs with a round, smooth cookie cutter.
6/ Butter the tartlets. Place the largest dough discs there.
7/ Garnish with Robertson's Mincemeat mixture and cover with small discs. Assemble the edges.
8/ Cook for 20 minutes.
9/ Sprinkle with icing sugar.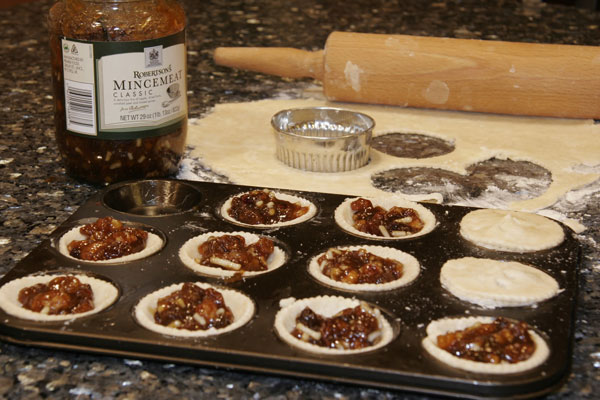 Find also the ready-to-use Mince Pies >>

Article written by Manon C.
Share this content