New for the aperitif with La Paimpolaise Conserverie
Spreads made in France
La Paimpolaise Conserverie is a Breton company located in Paimpol, Brittany, and led by chef Yann Trébaol, whose ambition is to share new flavours with us and to take us on a journey to discover fish, shellfish and crustaceans.
After 20 years of experience as a cook, he decided in 2002 to create an experimental cooking workshop to create, innovate and test recipes. In 2007, he decided to launch a first range of seafood spreads through his own brand: La Paimpolaise Conserverie. In 2012 and 2013, new ranges around soups and tapas were launched.
Since its creation, La Paimpolaise Conserverie has maintained a strong and unwavering requirement for the selection of its products. These commitments were rewarded and Yann Trébaol won the Stars & Métiers prize in 2011, organised by the Chambers of Trades and Crafts and intended to promote excellence and innovation in craftsmanship.
It is distinguished by a manufacturing process centered on an artisanal approach without the use of preservatives or chemical flavours, thus allowing fresh products to retain their taste qualities.
He also makes a point of cooking fish and shellfish, 95% of which come from Breton ports. La Paimpolaise Conserverie wants to give a good image of Brittany through quality products and unique and innovative packaging.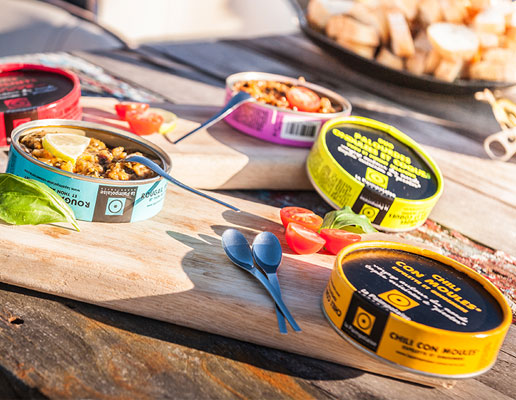 An exclusive collaboration with Le Comptoir Irlandais
In collaboration with Le Comptoir Irlandais, La Paimpolaise Conserverie has developed the "Fish in Box" box including 3 exclusive recipes.
"We have been working for more than 10 years with La Paimpolaise Conserverie, based in Brittany, and it is important for us to promote the know-how and the quality of the products offered by Yann Trébaol, former chef and his team. The Fish in Box box was born after a year of testing the recipes and selecting them to get as close as possible to the needs of our customers. The frank and sincere relationship maintained with Yann allowed us to bring our personal touch in the choice of recipes according to our customers' tastes. We wanted to bring something new to the range present all year round in stores, namely around twenty references of crumbs, spreads, tapas and soups. " E. Simon, fine food buyer at Comptoir Irlandais.
It includes 3 different textures to peck or spread:
- a tapas with clam meat associated with a compote of yellow pepper and a puree of yuzu.
- a spreadable pollack, with a base of cream and the freshness of lime and ginger.
- a crumbled salmon with flower of salt worked with a compote of piquillos, a variety of peppers native to Spain.
This composition is ideal for aperitifs and invites you to share a Breton moment. Our summer crush!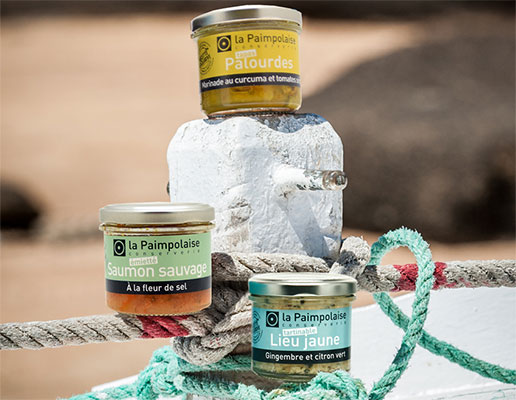 New for the aperitif
Small boxes turn everything upside down as an aperitif! For summer 2021, La Paimpolaise Conserverie has concocted new recipes in a generous and original format:
- Small tins with vintage and colourful packaging
- Cooked recipes to shake well before opening (shake like a cocktail!)
- No colourings or preservatives
Delicious to serve chilled, spread on toast or grill for two minutes on a thin slice of baguette.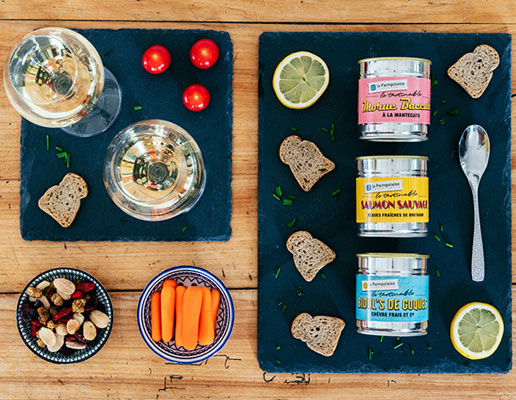 La Paimpolaise Conserverie range >
Article written by Manon C.
Share this content