Perfect Tea Time - Try our scones recipes
The scone is a Scottish wheat or oat bun. The first mention of the word "scone" in the English dictionary dates back to the 16th century and the popularity of baking continues to this day! The tradition of accompanying scones at tea time is popular in Ireland, England, the United States, Canada as well as Australia, New Zealand and even Argentina!

Recipe:
For the realization of the recipe, you need a preparation for scones, 200 ml of water for fruit scones / 250 ml of water for white scones, molds or cookie cutters about 8 cm in diameter.
1/ Preheat the oven to 200° C (Th. 6) and sprinkle the plate with flour.
2/ Pour the water into a container and then the contents of the preparation sachet.
3/ Mix everything with a wooden spoon until you have a ball of dough.
4/ Sprinkle your work surface with flour and place the dough on it.
5/ Sprinkle the dough and press it until it is 2.5cm high. Use a cookie cutter or scone mold to cut the dough.
6/ Place them on the baking sheet and cook for 15-20 minutes until golden.
7/ Leave to cool on a wire rack.
Tip: preheat the baking sheet, this will give light and well rounded scones.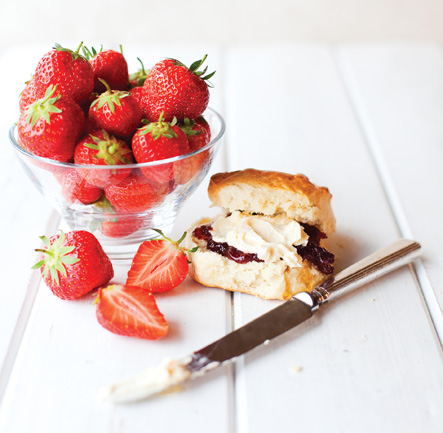 Plain or fruit scones are traditionally eaten with butter, jam or clotted cream. Whole wheat ones are often served with cheese or smoked salmon and fresh cream.
Did you know?
Our stores prepare scones on certain days of the week and sell them ready-made. Find out more from the store nearest you by clicking here!
Share this content
Comments
merci pour cette idée de recette
03/26/2020