Santa Teresa, historical distillery in Venezuela
The distillery
A tumultuous past
Hacienda Santa Teresa, located in Venezuela's Aragua Valley, has witnessed more than two centuries of wars, invasions and even dictators. This family distillery, the oldest in the country, was founded in 1796 and has since been run by five generations of the Volmer family.
The story began in 1811, when a young German merchant, Gustav Julius Volmer, married Panchita Ribas, the only one of his family to have survived the war of independence, thus marking the beginning of this family epic which gave birth to one of the most recognized rums in the world.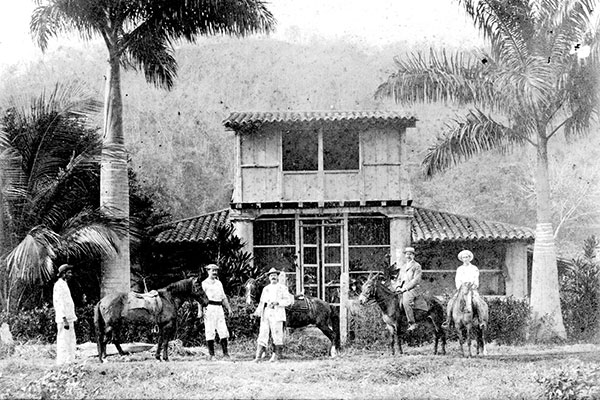 An ancestral know-how
Coffee, cocoa and sugar cane have always grown in abundance on the lands of Santa Teresa. The distillery therefore draws directly from its own sugar cane to produce its rum.
The rum is aged within the estate itself according to the legendary "Solera" method: the rum barrels are arranged in a pyramid, the highest barrels supplying the lower barrels by transmitting in turn the whole palette of their flavours, forming a virtuous circle that first proved its worth with sherry and eaux-de-vie before being applied to rum (Santa Teresa was the first to use this method for ageing a rum). Aged in contact with the unique climate of Venezuela, the rum obtained, bottled on site, is simply exceptional.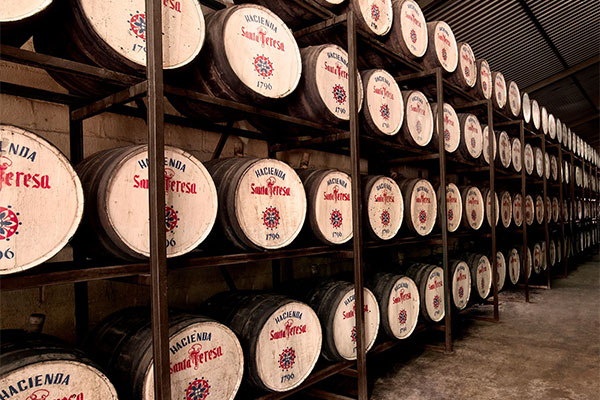 A committed distillery
Santa Teresa's vocation is not only to produce rum: the distillery is also involved in the social transformation of its community. In 2003, the Hacienda set up the Alcatraz project, which aims to rehabilitate and reintegrate former gang members: first by working within the distillery, but also, even more surprisingly, by integrating the rugby team which represents Santa Teresa in the local championship, all through training, education, psychology, but above all in accordance with the values conveyed by rugby: respect, discipline, teamwork, sportsmanship and humility.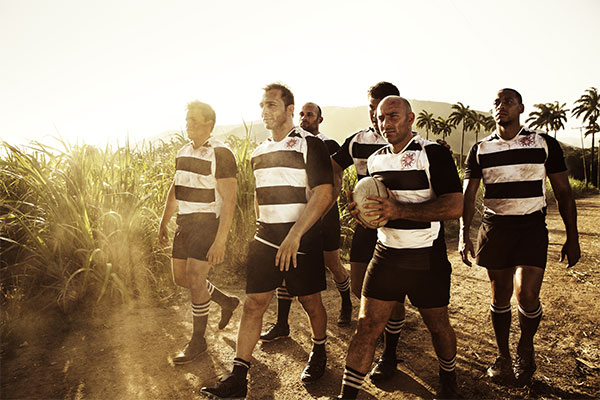 An exceptional rum
Santa Teresa 1796 rum was created to celebrate 200 years of the family Hacienda. 10 years before the anniversary date, Alberto Vollmer Herrera challenged his master distillers to produce the best artisanal rum in the world, a rum that would reflect the two centuries of know-how of the family distillery. A few years later, Santa Teresa 1796 was born.
Made from a blend of eaux-de-vie from 4 to 35 years old aged in Bourbon oak barrels, it is then aged according to the Solera artisanal method. Thus, each bottle of Santa Teresa contains rum from the original 1796 cask that has never been emptied. The result is a multi-medal rum with subtle flavours, worthy representative of 200 years of tradition in this land where sugar cane thrives.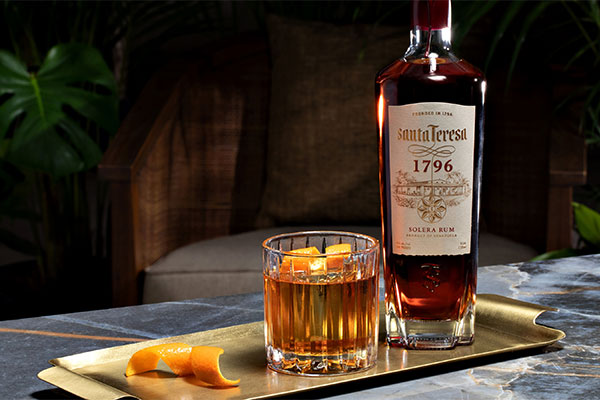 Cocktails
Birds of Aragua
Ingredients:
- 35 ml Santa Teresa 1796
- 20 ml Aperol
- 35 ml pineapple juice
- 10 ml lemon juice
- 20 ml agave syrup
Steps:
1/ Place all the ingredients in a shaker and shake vigorously.
2/ Strain over ice cubes in a high-sided glass.
3/ Garnish with an orange wedge.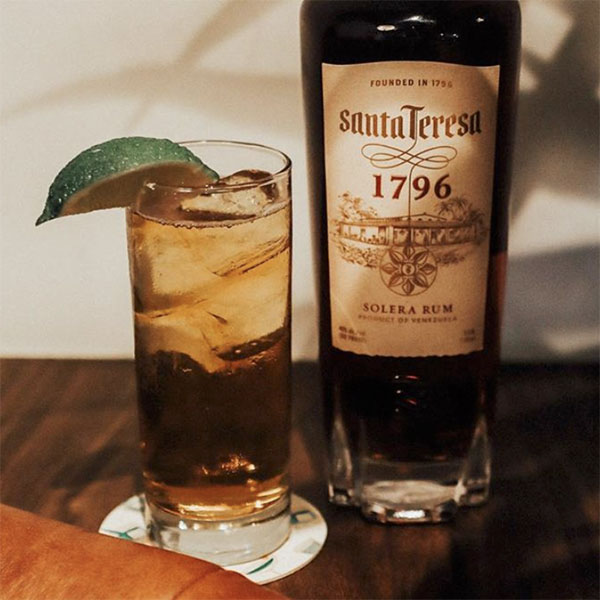 El Concorde
Ingredients :
- 30 ml Santa Teresa 1796
- 10 ml banana liquor
- 15 ml lime juice
- 15 ml honey
Steps :
1/ In a shaker, place all the ingredients except the champagne.
2/ Stir then pour into a cup or flute.
3/ Top up with champagne.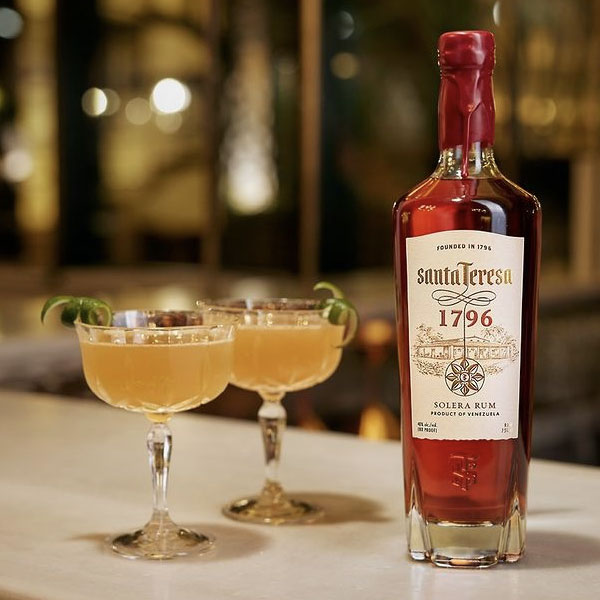 Manhattan
Ingredients :
- 50 ml Santa Teresa 1796
- 25 ml Martini Rosso
- 3 drops Angostura Bitters
Steps :
1/ Place all the ingredients in a mixing glass.
2/ Stir for 30-40 seconds.
3/ Pour into a cocktail glass.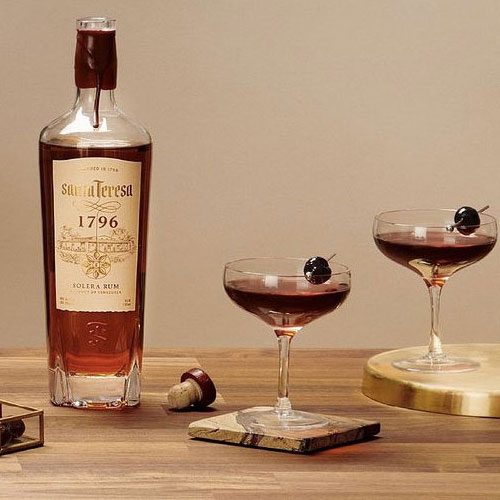 Article written by Camille L.
Share this content