6 ways to wear the Aran sweater
Leaves are falling, days are getting shorter, temperatures are dropping: it's time to get out your Aran sweater! In 100% wool, with pretty patterns of braids or cables, the Irish Aran sweater has become an essential part of the winter wardrobe to face this season by combining style and comfort. Here are 7 ideas of looks to wear it on any occasion...
1- With jeans :
Pair your Aran sweater with your favourite jeans for a timeless look that will work every time! To combine for example with a pair of white trainers for the little streetwear touch.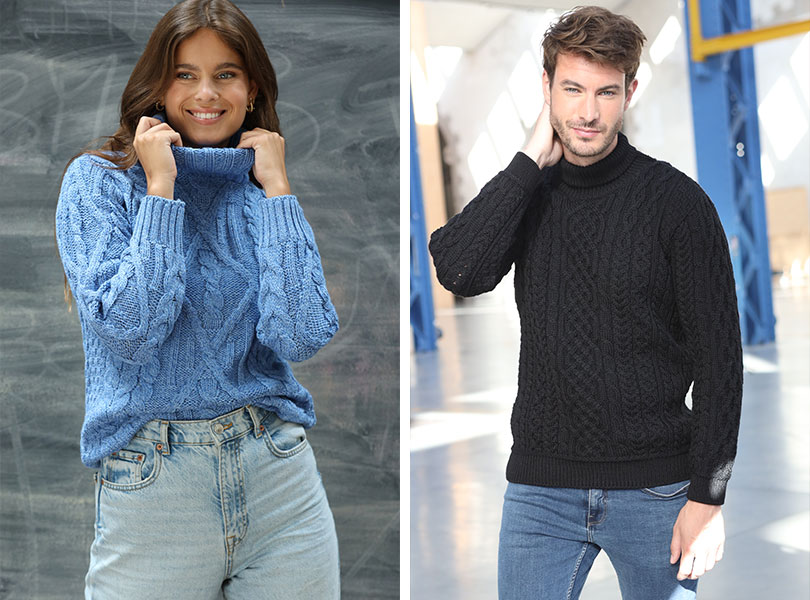 2- At home :
There's nothing like the warmth and softness of an Aran sweater to keep you warm at home... Add to that a plaid and a cup of tea, a real cocooning moment awaits you!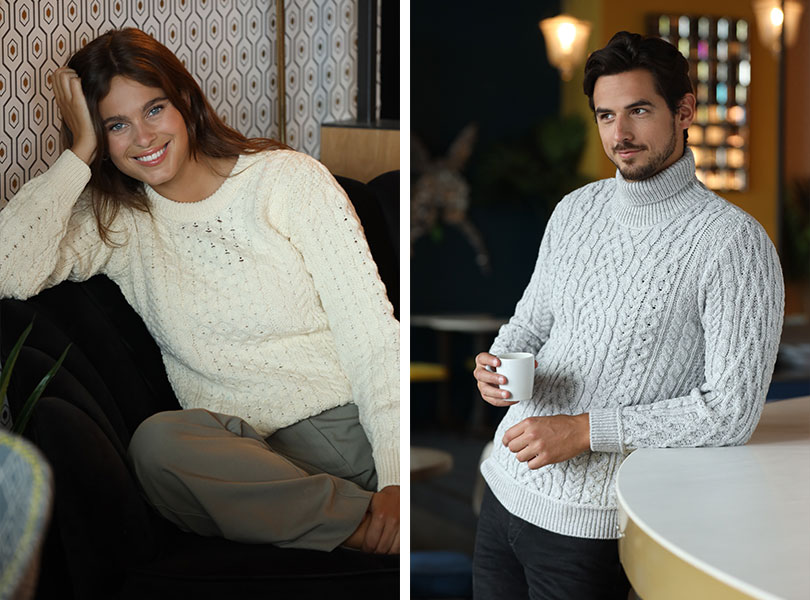 3- With a kilt :
Adopt the total Irish look by combining your Aran sweater with a kilt. Add a pair of boots for a stylish touch.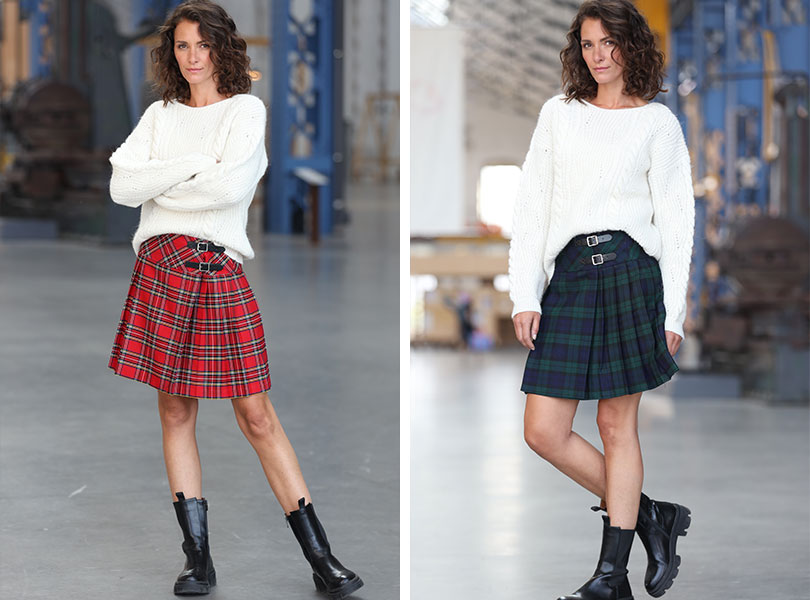 4- Cardigan style :
As a cardigan, the Aran sweater can be worn open or closed, with a zipper or buttons for an original and casual style.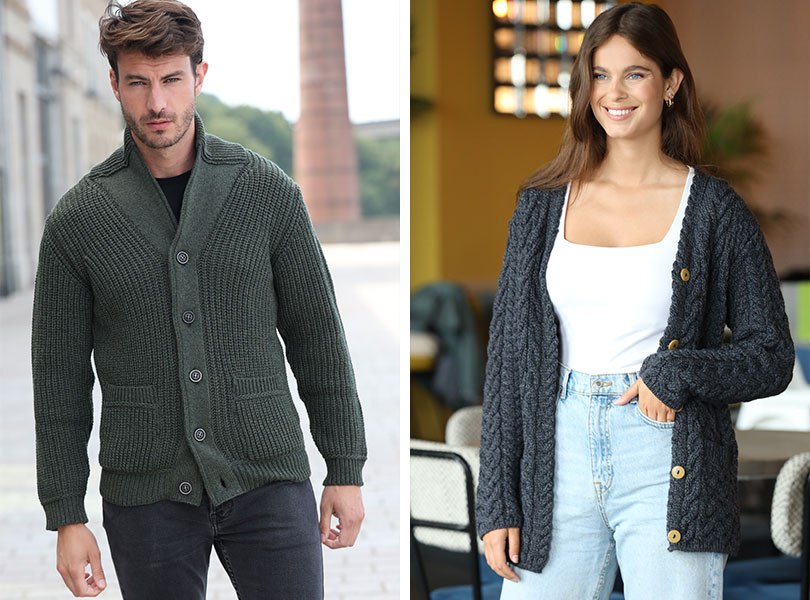 5- With a stylish accessory :
Opt for a modern and trendy accessory to counterbalance the "classic" style of the Aran sweater: stilettos, wedge boots, imposing jewellery, evening clutch... It's up to you!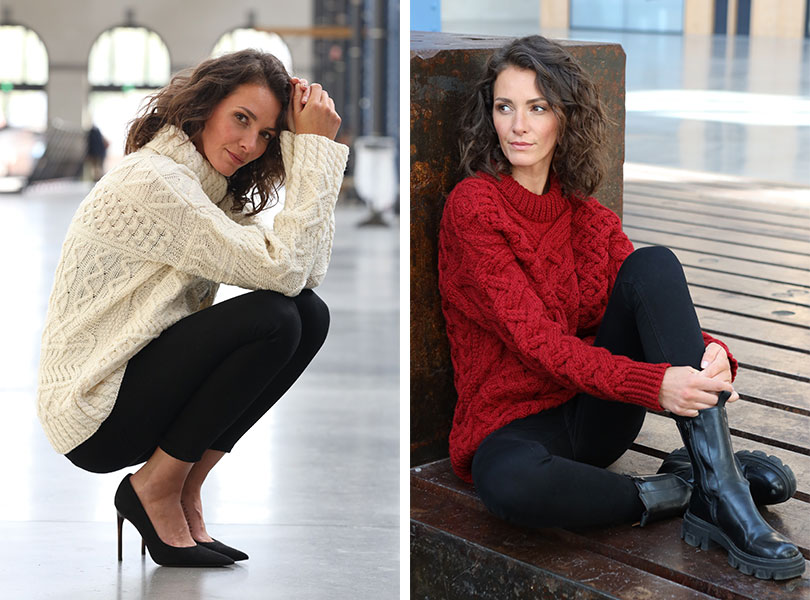 6- As a poncho :
The Aran sweater is also available in a poncho! Prefer pants or a tight skirt at the bottom, and why not opt for a big belt to mark your waist?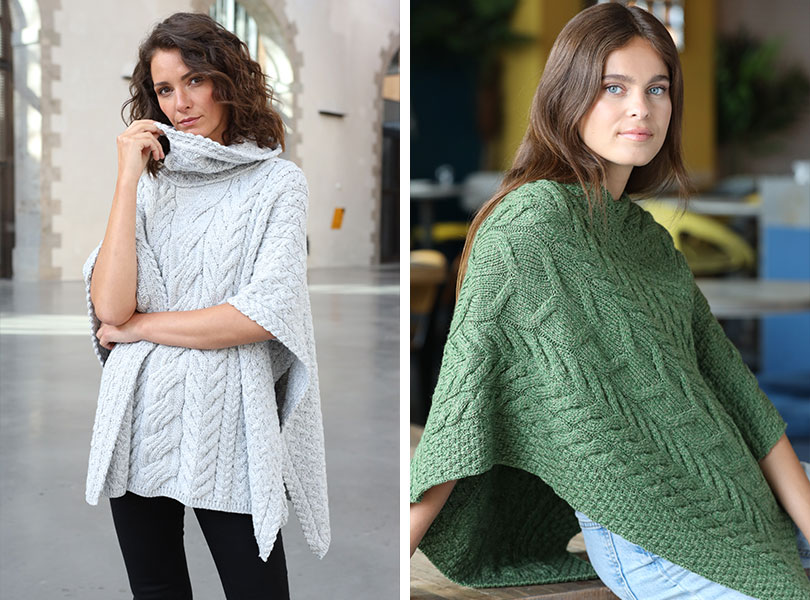 Our collection of Aran sweaters
Article written by Camille L.
Share this content