Fine Food Exclusivities at Le Comptoir Irlandais
With more than 30 years of experience, Le Comptoir Irlandais has developed a network of deli food houses around the world to offer you quality products.
Today, we are proud to offer a wide selection of products that you can only find at Le Comptoir Irlandais.
Discover tea biscuits, jams and chocolates brands exclusively offered in France at Le Comptoir Irlandais.
________________________
Located in the heart of County Cork, in the South-West of Ireland, Folláin is the Irish word for "wholesome" which means "healthy" in French.

Founded in 1983, Folláin strives to concoct quality jams, fruit preparations and marmalades, based on traditional Irish recipes handed down from generation to generation for over 100 years.

Folláin favours local Irish producers as much as possible and buys from Dublin to Meath, via Wexford or Cork. Oranges, meanwhile, sunbathe in Seville, Spain.

The products do not contain artificial ingredients or flavours, dyes or preservatives, no additives, no GMOs, no fats and no gluten.

Rich in taste, jams and marmalades contain an average of 50% fruit.

Folláin also imagined a range of spreads without added sugars and delicious fruit fillings to make good pies or pastries.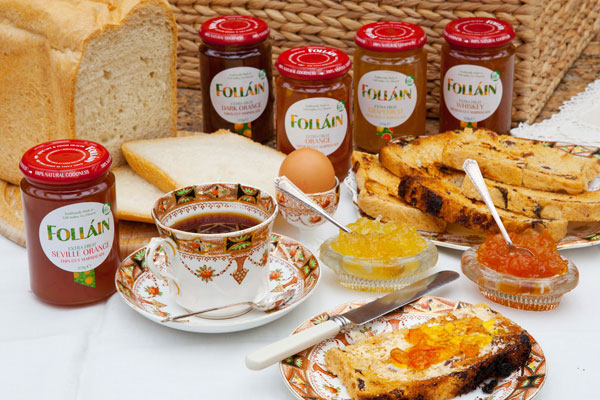 Discover Folláin jams, marmalades and spreads >>
For more than 30 years, our passion for the art of tea and the traditional "tea time" from across the Channel has naturally led us to select our teas and rooibos. It was in 2004 that we created our own tea selection of tea with the launch of the range "Les Saisons des Thés" which is now called: The Tea.

Special attention has been paid to the selection of tea leaves from the best plantations in the world: India, Sri Lanka, China, Japan and South Africa.
This pledge of quality seduced us to compose original black teas, blends of scented black and green teas and rooibos with new and sometimes surprising flavours.
Whether fruity, spicy, tangy, floral or woody ... These blends are made by the "tea blender" who has selected the best aromas, the best spices and essential oils to obtain a well perfumed and balanced tea.
These blends offer a perfect and delicate harmony, bringing each tea an explosion of flavours!


The Tea, (formerly Les Saisons des Thés) presents its teas in new boxes in light grey.
These boxes are adorned with tea leaves reminiscent of the quality of each leaf used in tea.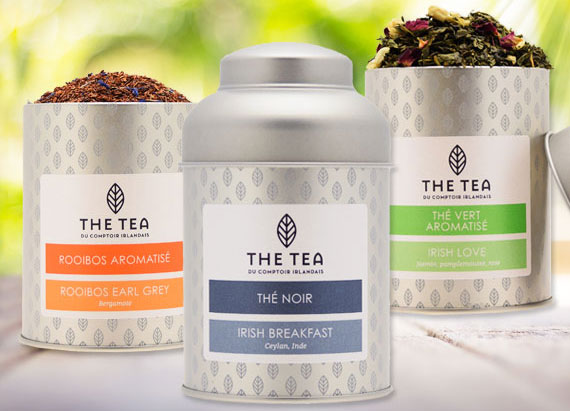 Discover tea and rooibos selection from The Tea >>
The selection of

Heath & Heather

's natural and organic teas and herbal teas comes straight from the UK.

In 1920, Samuel and James Ryder, two brothers passionate about botanical plants, created Heath & Heather. Samuel sold seeds for the garden for several years before joining his brother in this great adventure.

They were among the first in the UK to study the benefits of English botanicals and created a book, "The Book of Herbs" which explains all the virtues of herbs for well-being and health.

Today, Heath & Heather is recognised in the UK as a true plant specialist and is committed to using natural, high quality ingredients and finely selected by a team of experts. Organic teas are based on fruits, plants and herbs, without artificial colours or flavours.

These organic teas and infusions are also distinguished by these beautiful, vibrant and colourful packaging. Adorned with flowers, plants and butterflies, they yearn for bucolic strolls and recall the natural appearance of tea and herbal tea.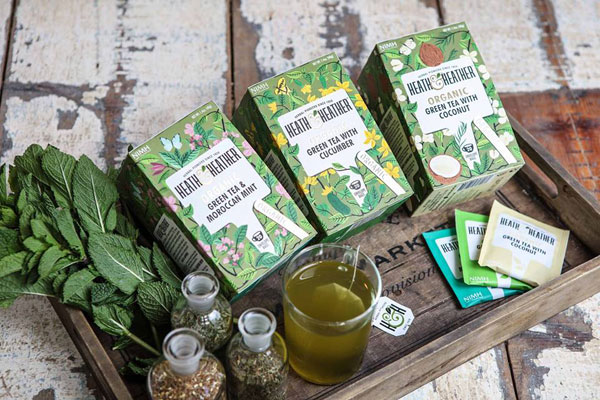 Discover organic teas by Heath & Heather >>
Located in County Louth at Drogheda on the East Irish coast, the biscuit factory "East Coast Bakehouse" takes its name from its geographical location. Indeed, this young biscuit factory is located on the East coast of Ireland, about fifty kilometres North of Dublin.

East Coast Bakehouse mainly manufactures cookies and selects the best ingredients to produce original and tasteful recipes while following culinary trends.

The main ingredient used in making these cookies is pure Irish butter. Other ingredients are added to the recipes of these cookies: oats, chocolate, ginger, cinnamon, hazelnut and more surprising ingredients such as pumpkin seeds or sunflower seeds ...

Without palm oil, dyes or artificial flavours, the biscuit factory uses all its know-how through the creation of original and delicious recipes.

East Coast Bakery cookies are a real treat for Irish people!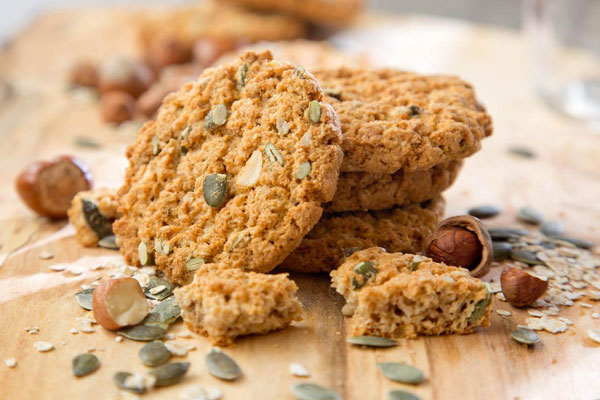 Discover the East Coast Bakehouse cookies >>
Made according to the traditional recipes of the Graham family, these cookies come straight from Ireland.
Traditional methods and innovative ideas are the favourite ingredients of the Graham family.
Since 1956 in Dromore, South of Belfast, grandparents, parents and grandchildren of the Graham family have followed one another to create recipes inspired by the Irish tradition!
Made with Irish butter, Graham cookies and shortbreads are refined and of very good quality.
A true delight to the Irish!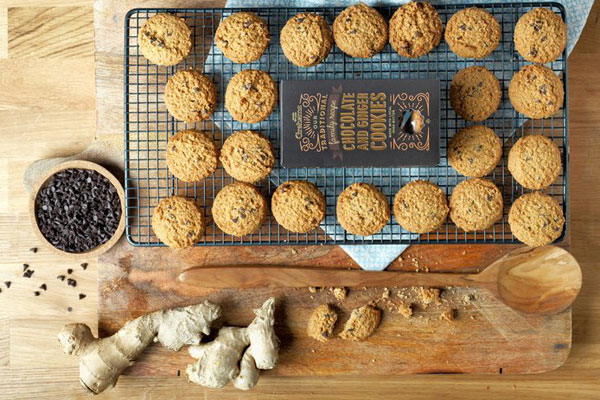 In the early 1990s, Mary Ann O'Brien discovered a passion for chocolate!

Full of ambition, she travelled the world through a taste journey and honed her skills in chocolate making with the help of the best chefs and chocolatiers in South Africa and Europe. She started her business in 1992 in her kitchen in Kildare, Ireland.

With just over two pans, a wooden spoon and her baby Lily, she created original and delicious chocolate recipes that made her family and friends happy.

By producing high quality chocolates, Lily O'Brien's desire was to make Lily O'Brien's iconic chocolate factory in Ireland... Successful bet! Lily O'Brien's is today one of the most appreciated chocolate shops in the country.

Mary Ann is still today at the head of her business. Family values, quality ingredients and inventiveness remain at the heart of Lily O'Brien's priorities. Committed to the ethical plan, the chocolate factory makes a point of honor to use quality raw materials coming from sustainable sources.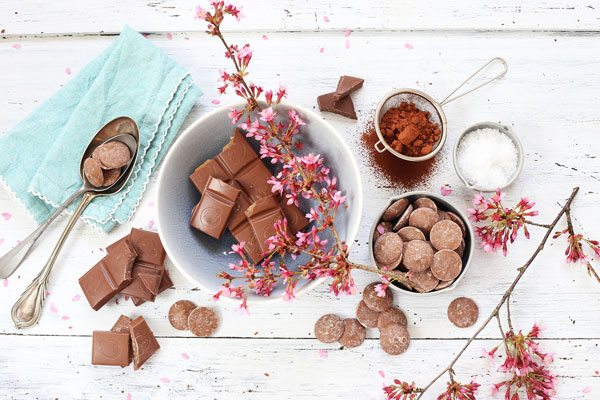 Discover Lily O'Brien's chocolates >>
Article written by Manon C.
Share this content