Grahams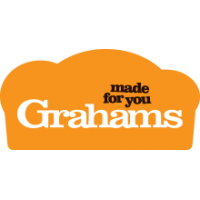 Made according to the traditional recipes of the Graham family, these new cookies come straight from Ireland.
Traditional methods and innovative ideas are the favourite ingredients of the Graham family. Since 1956 in Dromore, south of Belfast, grandparents, parents and grandchildren of the Graham family follow one another to create recipes inspired by the Irish tradition!

Made with Irish butter, Graham cookies and shortbreads are refined and of very good quality. A true delight to the Irish!
More
Copyright © 2017 - Le Comptoir Irlandais - comptoir-irlandais.com - All rights reserved.
ALCOHOL ABUSE IS DANGEROUS FOR HEALTH. DRINK RESPONSIBLY.
FOR YOUR HEALTH, PRACTICE REGULAR PHYSICAL ACTIVITY.
www.mangerbouger.fr